Slow Cooker Brown Sugar Pork Roast & Potatoes is a Delicious Sweet and Savory Meal that Your Family Will Adore!
We love Slow Cooker Pork recipes! Some of our favorites include Slow Cooker Sweet Pulled Pork Wraps and Crock Pot Italian Sausage and Peppers.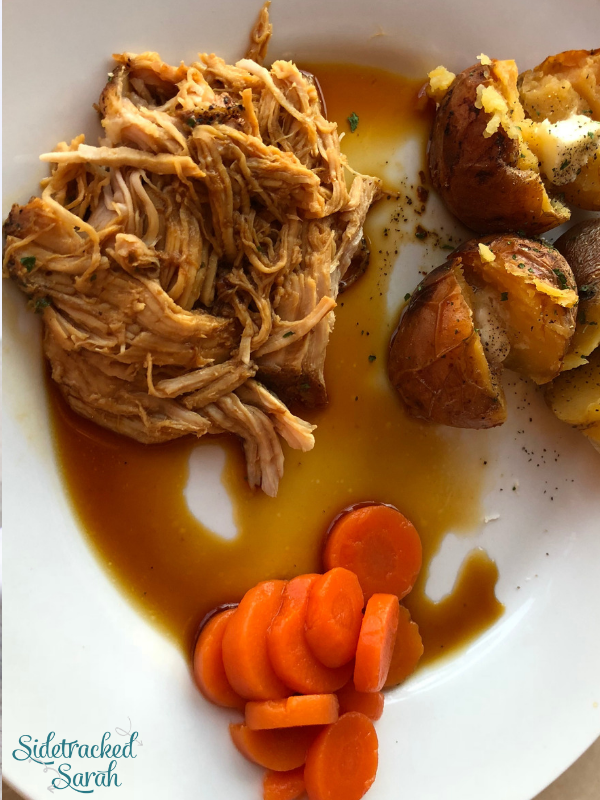 Slow Cooker Brown Sugar Pork Roast & Potatoes
Brown Sugar Pork Roast & Potatoes. Honestly, just the sound of that makes me hungry, and for a good reason! This recipe has it all…sweet and savory meat that's pull-apart tender, delicious gravy that you just can't get enough of, and creamy potatoes to round it all off.
Did I mention that my kitchen also smells amazing while it's simmering away in the slow cooker? Because it does!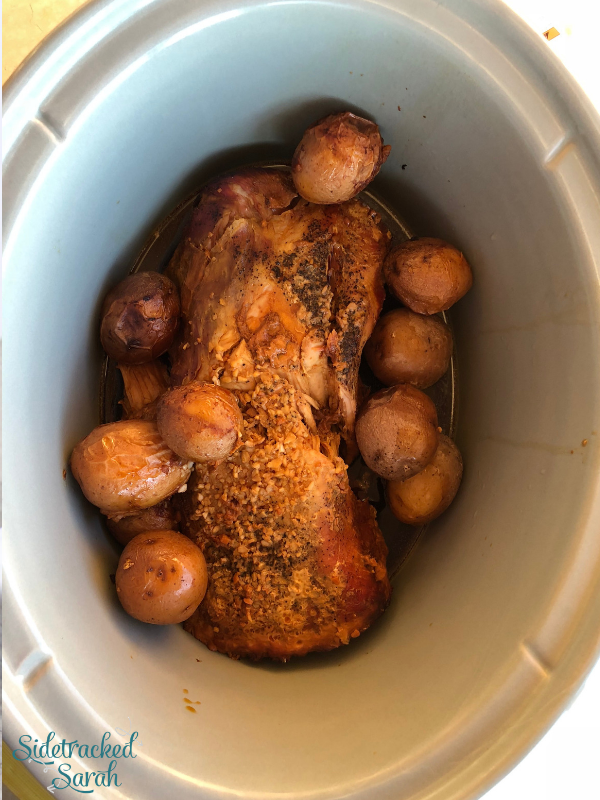 WILL THE MEAT BE TOO SWEET?
Not at all! The brown sugar and other seasonings come together beautifully to make this pork roast a thing of beauty. It's just the right combination of sweet and savory!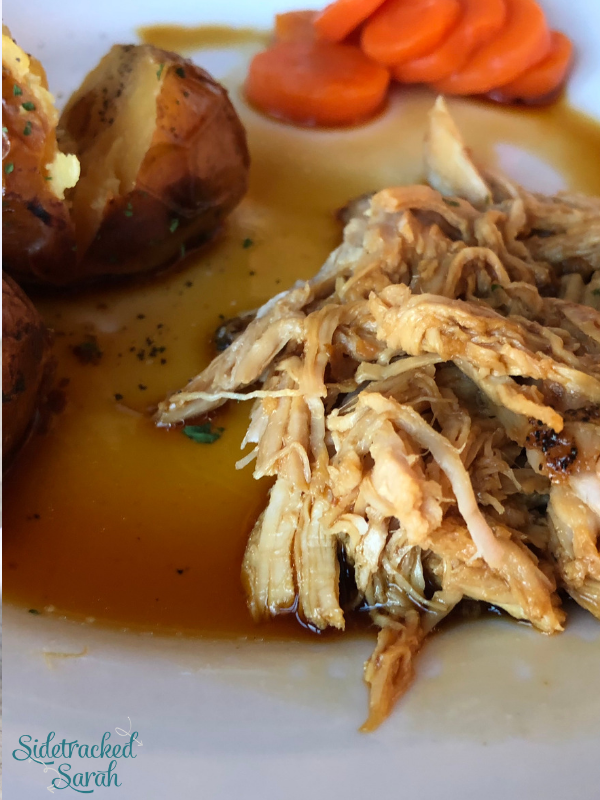 WHAT SHOULD I SERVE WITH SLOW COOKER BROWN SUGAR PORK ROAST & POTATOES?
A salad or some roasted vegetables are both amazing sides with this dish. If you have a few extra minutes, you can whip up some Southern Cornbread Muffins to go along with it!
There's honestly not much you have to add to this dish, though – it's pretty satisfying on its own!
WILL BROWN SUGAR PORK ROAST & POTATOES FREEZE WELL?
The roast and gravy will definitely freeze well! These are leftovers that I love to have on hand, since I can use them in so many ways. I would not recommend freezing the potatoes, however, since they tend to get an odd color and texture when frozen. Chances are, you won't have any of them left to freeze, though!
WANT MORE EASY SLOW COOKER PORK RECIPES?
Print
Slow Cooker Brown Sugar Pork Roast & Potatoes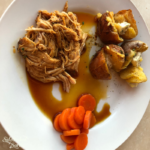 MADE THIS RECIPE?

Show me what you made on Instagram or Facebook and tag me at @sidetrackedsarah or hashtag it at #sidetrackedsarah.
Happenings From Our Family Of 9
We recently went on vacation to Branson, MO and our kids wanted to ride go carts.  Pictured is my husband and our youngest daughter preparing to go!  They had a blast, in fact I am not sure who had more fun, the kids or the husband!