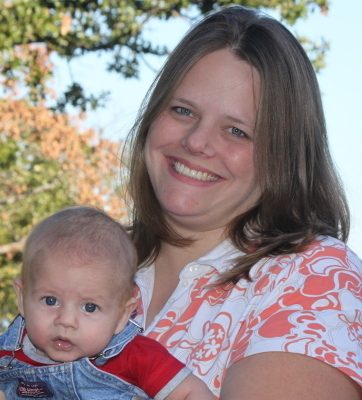 Hello.  I'm Sarah.  I'm guessing you gathered that, am I right?
I've been married for 17 amazing years and  I am the very busy mom to 6 awesome kids.   My oldest is 16 and my youngest is 2.5. I'm due to have #7 in March of 2014.  They keep me super busy!
Not only am I their mom, I'm also their teacher (we homeschool), cook, chauffeur, and house cleaner (but maybe I should hire one?!)!  I am so thankful that God has allowed me to stay at home with them so that I don't have to miss a thing!
I'm a somewhat disorganized, fly by the seat of my pants type of gal.   I get sidetracked easily (thus the name) but love sharing about whatever it is that has my attention at the moment.
This is my family: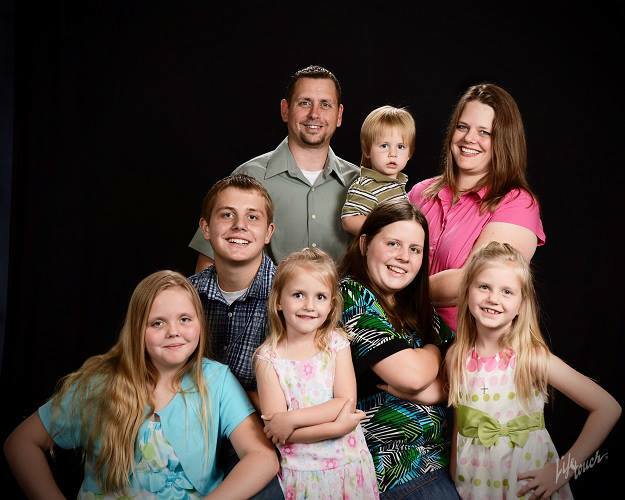 My goal is to make  this site into a place where you can read about crockpot freezer meals, DIY projects, crafting with children, homeschooling, getting healthy, and homemaking encouragement.    In short, this is a place where I share all my tips, tricks and everything I'm learning about making life easier for busy moms.  After all, I'm busy, and I have a feeling that you are, too!
Please feel free to leave me comments.  I love to interact with my readers!  Pull up a chair and stick around a while.  You can also interact with me on Facebook and Twitter.
If you have any questions, comments or suggestions, feel free to email me at sidetrackedsarah (at) gmail (dot) com.  I'd love to hear from you!