Having Homemade Taco Seasoning on Hand Will Help You Save Money and Easily Create Delicious Meals!  
Homemade Taco Seasoning can be used in so many delicious recipes. Two of our favorites are Slow Cooker Mexican Meatloaf and Instant Pot Taco Meat!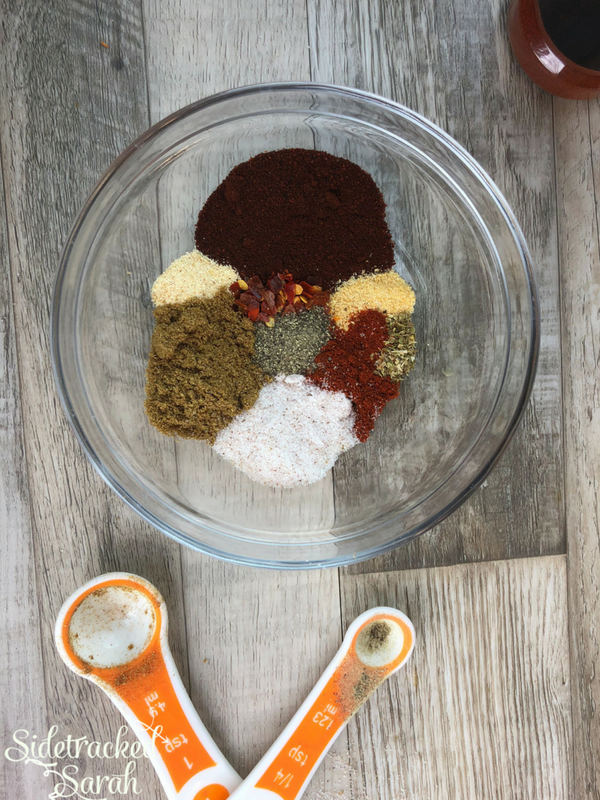 HOMEMADE TACO SEASONING RECIPE
When you think of Taco Seasoning, you might think of those handy little packets from the grocery store. They're convenient and they're premixed.
Did you know you can easily make your own Taco Seasoning? It's really quick to prepare, and mixing your own can save money. It also tastes so much better than the stuff that's been sitting on the store shelf!  It can also help you rescue dinner when all you have in your refrigerator is a pound or two of ground beef.  It really works great to create easy crockpot meals.

CAN I DOUBLE OR TRIPLE THE HOMEMADE TACO SEASONING RECIPE?
If you are likely to use it a lot (like I do), you can definitely make a larger batch and store it in a small jar. That way, whenever you make something that calls for taco seasoning, you can simply use you Homemade Taco Seasoning!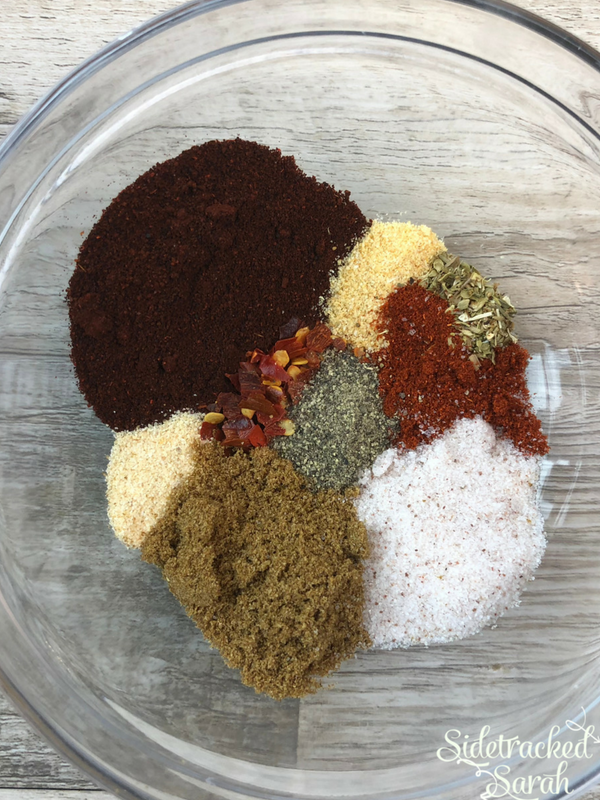 CAN I ADJUST THE SPICE LEVEL?
That's something I love about homemade seasoning mixes: you can easily adjust it to your family's needs! If your family likes things a little less spicy, simply reduce the amount of spicy ingredients. If your family likes more spice, feel free to kick it up a notch!
WILL HOMEMADE TACO SEASONING KEEP WELL?
Like any spice, you won't want to keep it on the shelf indefinely, but this mix does stay fresh when kept in an airtight container. We use it pretty often, and I have never anything but rave reviews!
WANT MORE EASY RECIPES TO SPICE UP WITH HOMEMADE TACO SEASONING?
Print
Homemade Taco Seasoning Recipe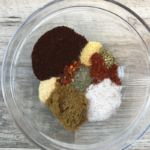 Having Homemade Taco Seasoning on Hand Will Help You Save Money and Easily Create Delicious Meals!
Scale
Ingredients
1 tbsp

chili powder

1/4 tsp

garlic powder

1/4 tsp

onion powder

1/4 tsp

crushed red pepper flakes

1/4 tsp

oregano

1/2 tsp

paprika

1 1/2 tsp

cumin

1 tsp

sea salt

1 tsp

black pepper
Instructions
In a small bowl, mix together all spice ingredients.
Store in an air tight container.
Use 2-3 Tbsp per 1 pound of meat.
For less spice, leave out the red pepper flakes.
Notes
NOTE: For use with hamburger meat, brown hamburger first, then add in 2-3 Tbsp of taco seasoning with 1/2 cup water. Cook until meat is well coated and any extra liquid has cooked off.
MADE THIS RECIPE?

Show me what you made on Instagram or Facebook and tag me at @sidetrackedsarah or hashtag it at #sidetrackedsarah.
Happenings from our family of 9
As I previously wrote, my daughter loves horses, so much so that she made horse cake for her birthday.  Speaking of her birthday, I think she had  two parties and multiple lunches over a two week period.  I remember when birthdays were just an evening at home with family!  She is such a lucky girl, or uh spoiled may be more like it.