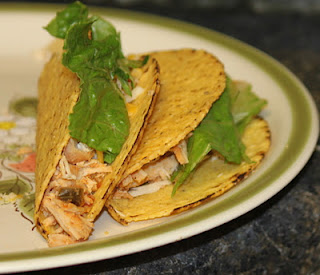 This one is so easy, you don't even need to freeze the ingredients together, but it sure does make a yummy, quick-to-make meal!  We sometimes eat this as tacos and we sometimes eat it as a taco salad.  Either way, it's always a hit!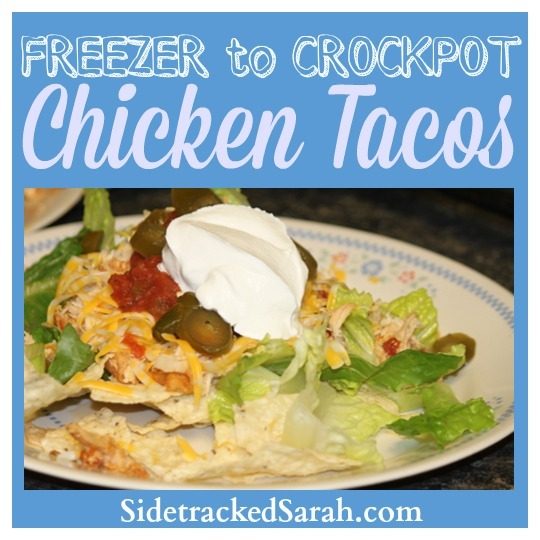 Chicken Tacos
Tweet this recipe!
Click To Tweet
Chicken Tacos (Easy Crockpot Meal)
Instructions
Mix all but shells in crockpot and cook on low for 6-8 hours or high for 3-4 hours. Either serve and eat, or put chicken mixture in freezer and thaw and warm when it is time.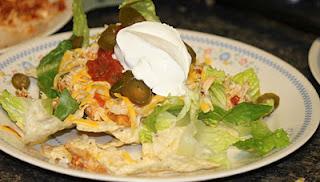 This is the chicken mixture as a taco salad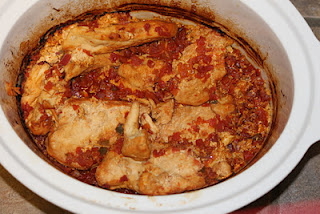 I think I almost overcooked this one.  Funny though when I first started cooking it, I forgot to plug it in!
For more recipes, see my Crockpot Freezer Meals.
If the Crockpot Freezer Meals have been helpful to you, I'd love it if you'd take a minute to like Sidetracked Sarah on Facebook.