With Back to School season seeming to be in full force, it's time to start thinking easy meals.  Of course, using the slow cooker is always the best idea for me, but…. on those days that I forget, having an easy-to-make meal on hand, for the stove top, is almost as good.  I don't want to spend hours in the kitchen any day of the week, so if I can serve something tasty like this One Pot Lasagna Recipe, I've hit the jackpot.  It really does taste very similar to lasagna, minus the hour of baking time.
In place of the ricotta cheese, you can use cottage cheese, instead, but you would have a few more lumps than you have with the ricotta cheese.
Be sure to check out the video at the bottom of the page.  Or you can visit Facebook and see it in my videos section, as ewll.
Here's how it worked.  Chop an onion, and put it in a pot with the 2 pounds of ground beef.  Brown.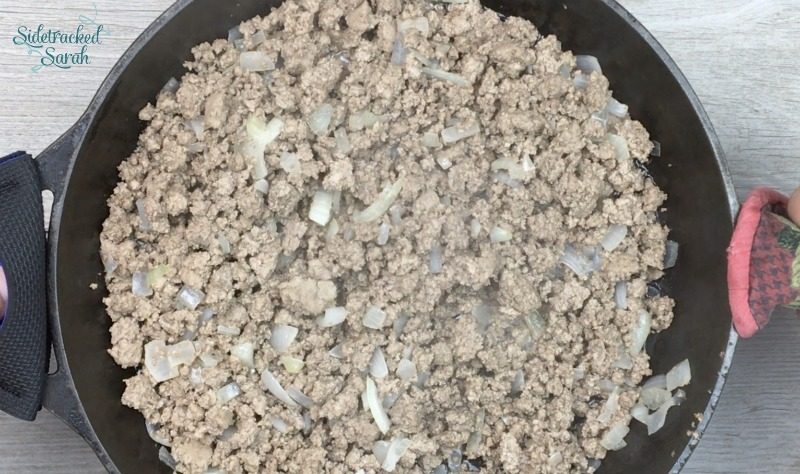 While the ground beef is browning, bring to boil a pot of pasta.  We used Rigatoni, because I liked the look and the shape, lol.  Talk about a good reason!  🙂   Once the pasta has boiled and is ready, pour your favorite brand of spaghetti sauce over the pasta.  I used 2 jars.  Stir sauce in.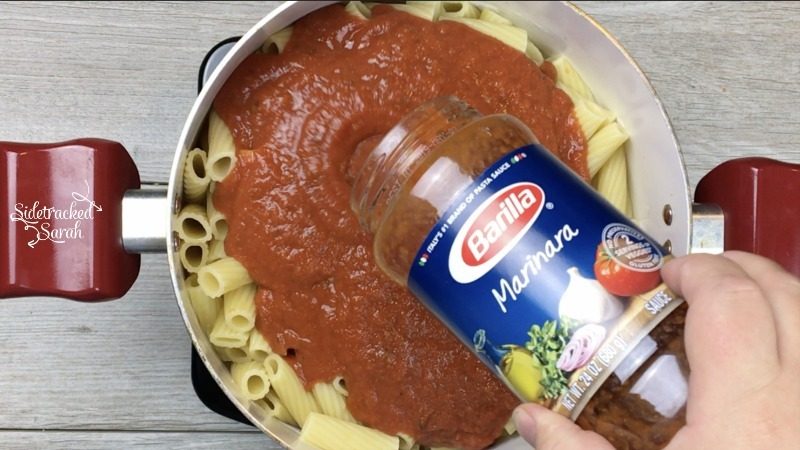 After that, mix together parmesan cheese, parsley and ricotta cheese.  Stir that into the pasta mixture followed by the ground beef.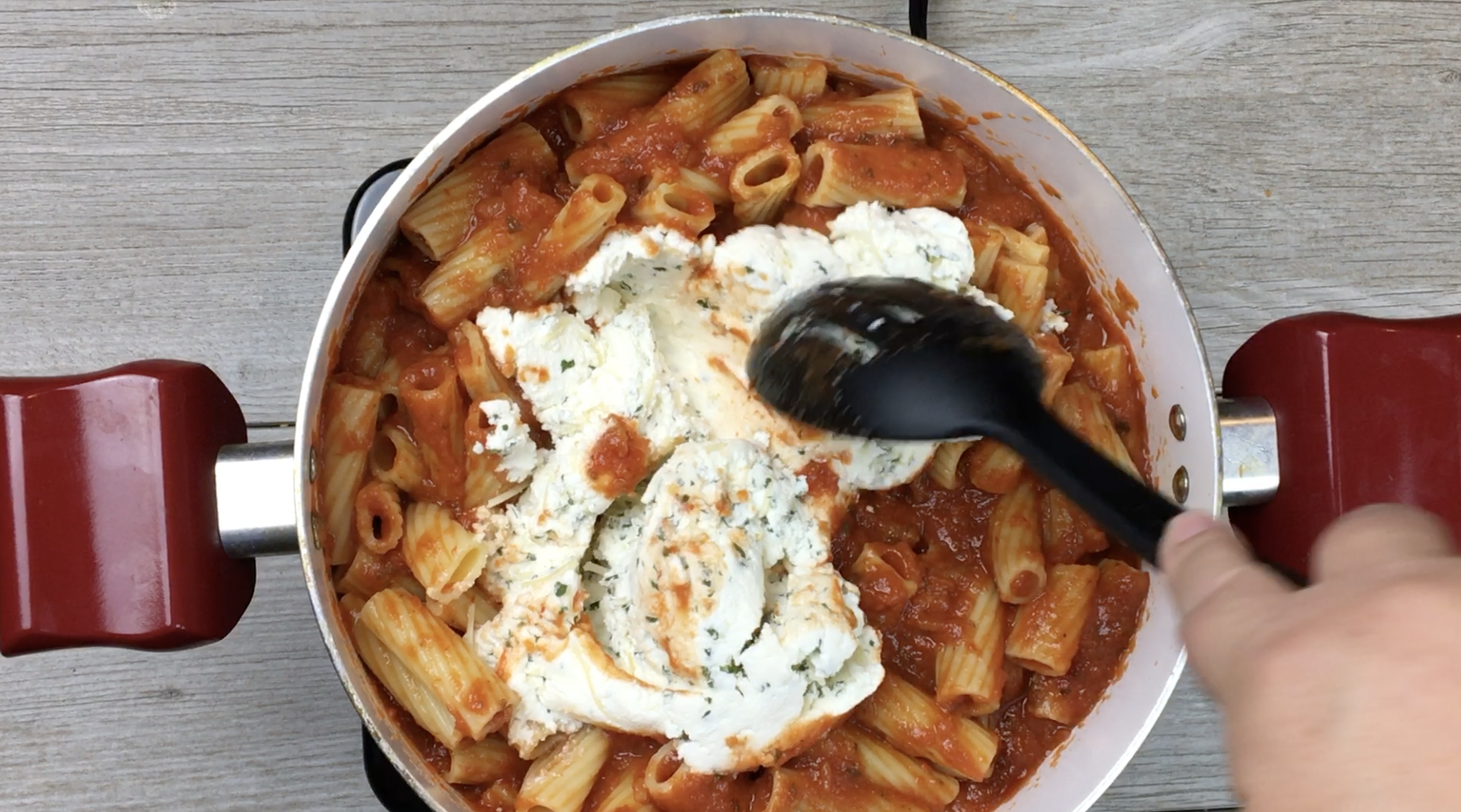 Top with mozzarella cheese, and stir it in.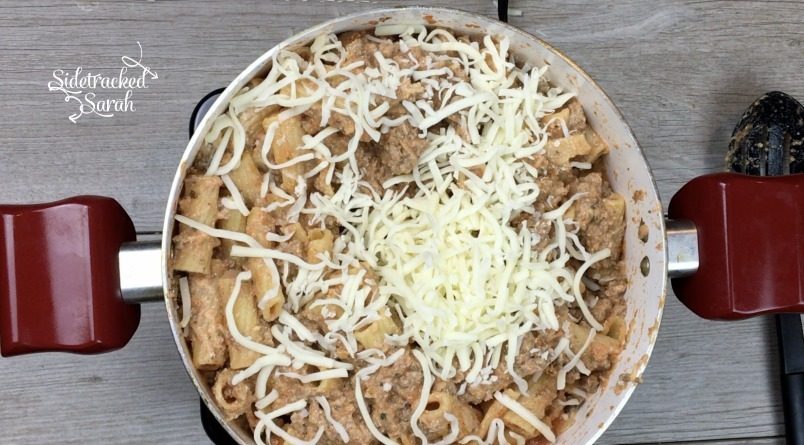 Serve on plates, with a little more mozzarella cheese on top.  Delicious!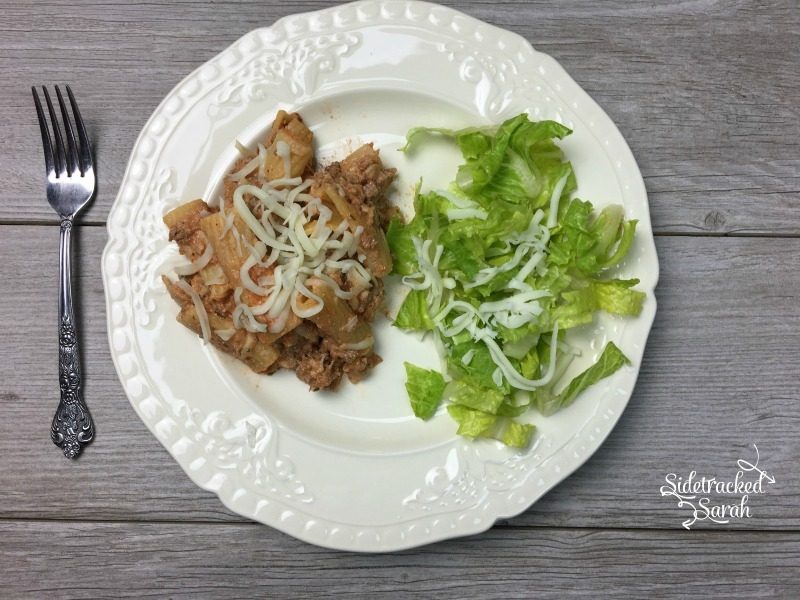 Super Easy One Pot Lasagna Recipe
Prep Time
3
hours
51
minutes
Ingredients
2

pounds

Ground Beef

1

onion

chopped

1

lb

box of Rigatoni Pasta

2 24

oz

jars of Spaghetti Sauce

1 15

oz

container of Ricotta Cheese

1/2

cup

Shredded Parmesan Cheese

3

TBSP

Dried Parsley Flakes

2

cups

of Shredded Mozzarella Cheese
Instructions
Chop onion

Brown ground beef with chopped onion

While that is browning, begin boiling water for pasta

Drain meat. 

Pour pasta noodles into water and let boil according the pasta package instructions.  

Mix together Ricotta Cheese, Parmesan cheese and parsley. 

Drain noodles. 

Mix together meat, noodles, 2 jars of Barilla Pasta Sauce and the Ricotta Cheese mixture. 

Stir together well. 

Top with Mozzarella Cheese