This recipe could be low carb and was originally written to be a low carb recipe.  If you plan to eat it as a low carb recipe, you can do one of two things.  You could replace the noodles with an approved whole grain pasta, or just leave them out.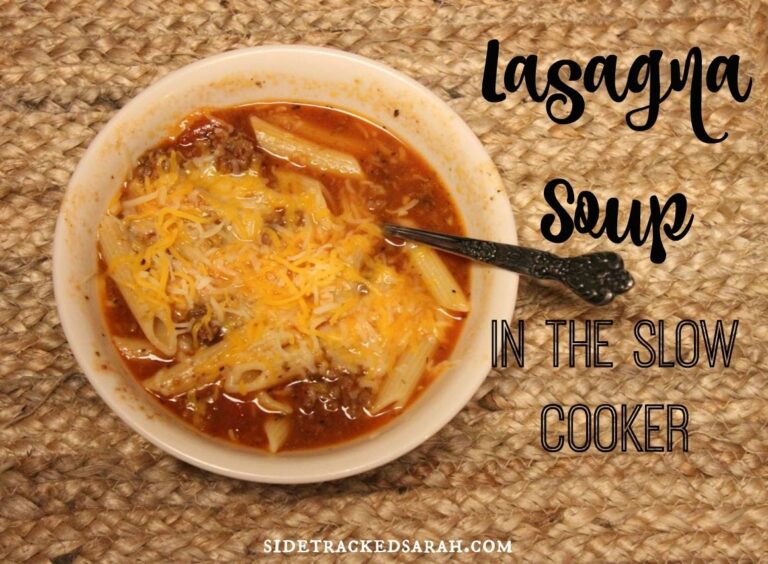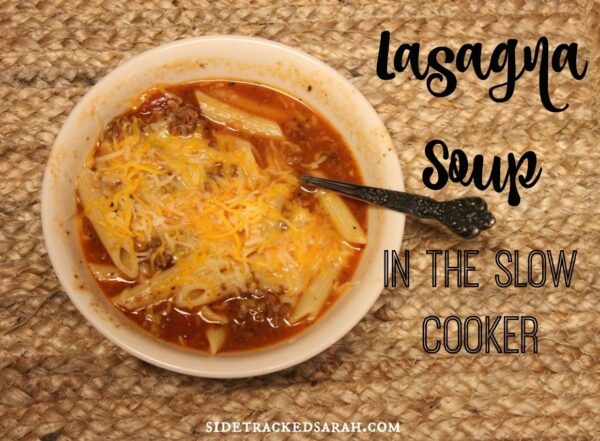 Lasagna Soup in the Slow Cooker
Tweet this recipe!
Click To Tweet
Crockpot Lasagna Soup Recipe with Low Carb Option
Instructions
Brown ground beef in skillet.  Drain and rinse. 

Place all ingredients except pasta into the slow cooker.

Cook on low for 7-8 hours or on high for 3-4 hours. 

About 30 minutes before you're ready to serve, boil noodles and ad to the pot (if you are eating low carb, you can leave noodles out). 
Freezer to Slow Cooker Instructions:
Brown Ground Beef.

Drain and rinse it.

While ground beef is browning, chop onions. 

Place everything but pasta into gallon size freezer bag.

Label bag with Lasagna Soup.  Write cooking instructions on the outside of the bag with a permanent marker.

Lay flat to freeze, conserving as much room in your freezer as possible.
This recipe is available as a printable in the Freezer to Slow Cooker, Week 12 one week menu.