Slow Cooker Pizza is one of those dishes that is easy to throw together and it doesn't have to cook very long either.  It is very versatile and cook on low for several hours or all day.  
We love using ground beef recipes in our slow cooker, including Crock Pot Sloppy Joes and Easy Crockpot Chili.
Slow Cooker Pizza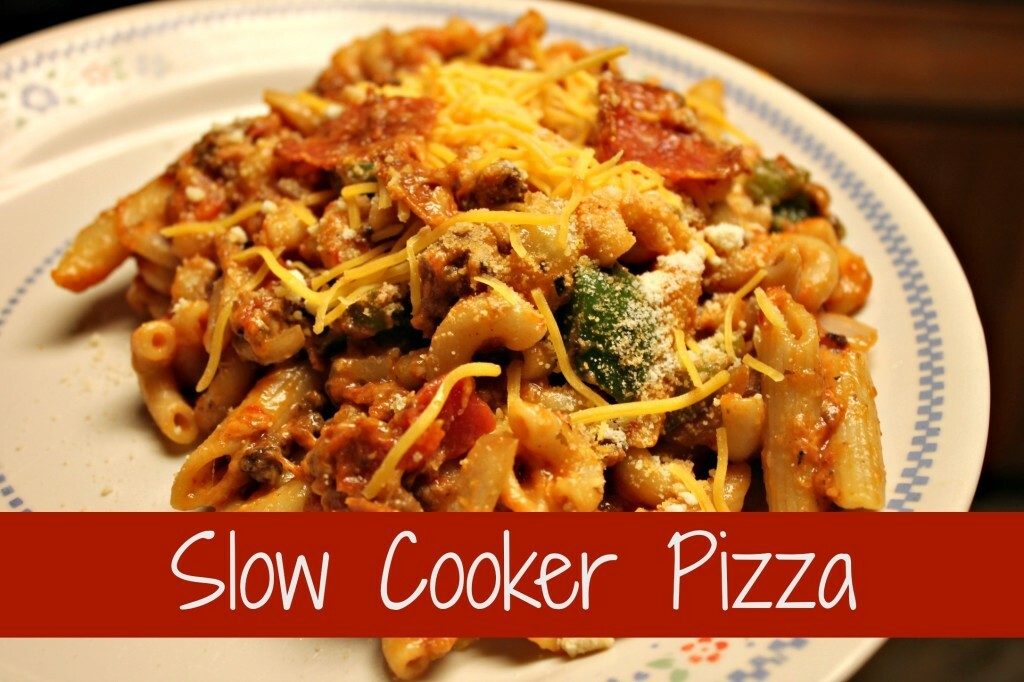 Ingredients:
10 oz moz cheese shredded
Directions:
Brown ground beef
Boil Noodles
While ground beef is cooking, chop onion and green pepper
Layer 1/2 meat, 1/2 pasta and 1/2 cheese.
Repeat layers.
Cook on low for 4 hours.
Mix together meat, onion, green pepper and sauce.
Separate it into 2 quart size freezer bags.
Mix together Mozzarella and Cheddar Chese into freezer safe bag.
Staple bags together.
Label each bag with which recipe they're for & lay flat to freeze.
It is important that the bags are thawed out the morning you are ready to assemble this recipe, so that you can appropriately layer it.
Follow cooking instructions above when ready to cook.