Description

Welcome Ultimate Homemaking Bundle Purchasers!
I'm so excited that you have decided to take me up on the 3 month Freezer to Slow Cooker Meal Plan Subscription!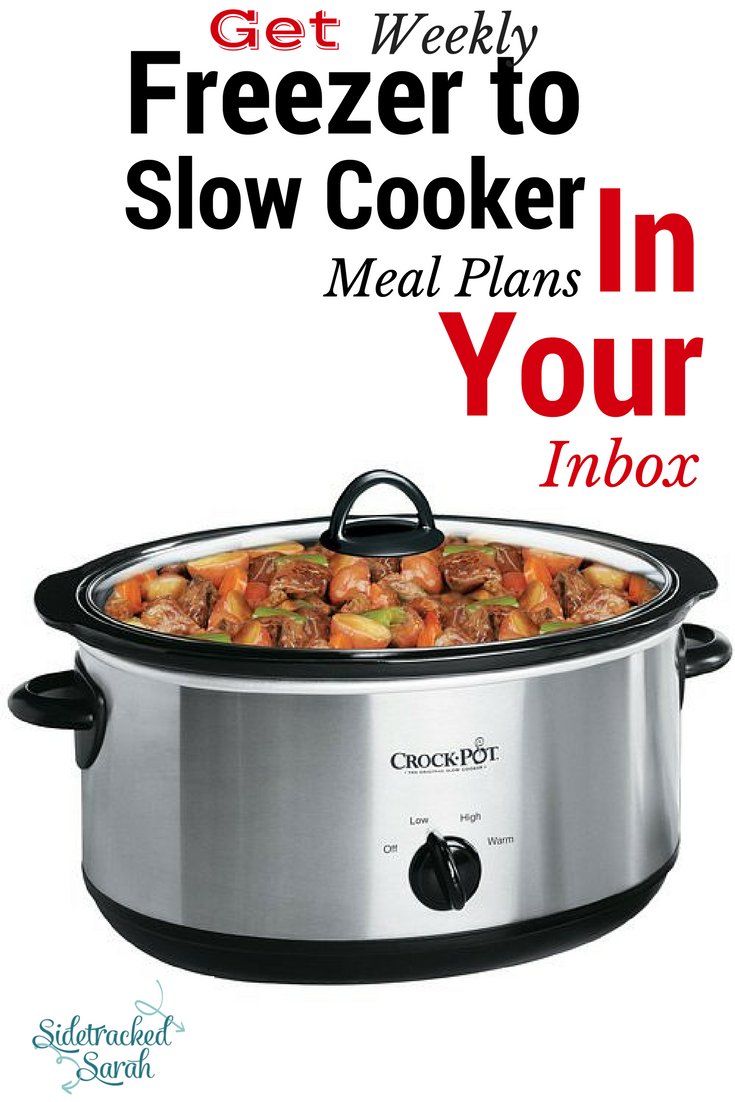 Here's What You Get!
Three Months of my Weekly Freezer to Slow Cooker Meal Plan Subscription.  Each weekly menu will be delivered on Friday mornings and will include:
6 dinner time slow cooker recipes
Instructions on how to prepare them each day and/or for the freezer
Grocery List, with numbers by each item so that you can easily mark it off if you decide you don't want that day's meal.
Side Suggestions
Side Suggestions Shopping List
Assembly Instructions
Printable (blank) Shopping List
Book is delivered in PDF format each week so that you can easily print and take to the store, or you can just view it on your phone and do the same.
Why Crockpot Freezer Meals?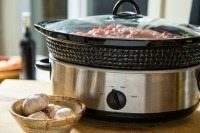 I've been doing Crockpot Freezer Meals for several years now and have experienced a great assortment of recipes all tried out in my slow cooker.
Last year, I was helping my friend Amy's family, while their baby was in the NICU. The baby had been there for a month already, so my job was to come in and help out her kids who are home to stay healthy and happy. This included helping them with meals. At the beginning of the week, they still had a lot of leftovers from people who were bringing food. But, by the end of the week, they were running low on food and nobody was bringing them meals any more.
Since I happen to publish my own meal plan, I let their 15 year old pick a menu from my Freezer to Slow Cooker Subscription plan. She picked one that she thought they would all be excited about and then I printed it out. I didn't have to make a grocery list, because it was already ready for me. I ran to Aldi and Walmart to get the ingredients and when I got home, it took the two of us about 30-45 minutes to quickly assemble the list of recipes.
30-45 minutes? This was for 6 dinner recipes. A week's worth of meals (assuming you eat out, have leftovers or just eat sandwiches one day of the week). I didn't even have to write on the bags, because the labels were already printed for me. I just had to tape them on with some packing tape.
Today, I thought I'd share a little behind my why. Why do I prefer to cook with the slow cooker all the time? Especially these Crockpot Freezer Meals?
1. They're Delicious!! While we do have flops occasionally, overall, I have not been disappointed with most of the Crockpot Freezer Meals. In the past, I have tried freezer cooking, where you precook the food and then freeze it, but I wanted my food to taste fresher. So…instead of precooking most of it (except for ground beef), I would do all the chopping and preparing ahead of time, so that the first time my food cooks, is on the day that I'm planning to eat it. I then put it in a freezer bag and toss it in the freezer until the night before we're ready for it.
2. It Saves Me Time! Truth be told, I don't love cooking. I really don't want to spend hours in the kitchen each week. I don't even want to spend an hour a day in the kitchen. So… I have done what I can to cut down on that kitchen time. I prepare it all in advance, usually on the weekend, so that I can have more time outside of the kitchen during the week.
3. It Saves Me Money! Amazing as this may sound, by having all of my meals planned out, I save plenty of money! There's no more last minute buys, because I know what each meal will be that week. The ingredients that I have chosen, are typically on the less expensive side, too, which really does help to cut costs.
4. It Makes My Family Happy! My family loves eating good food. When I'm not on my game, we tend to eat hot dogs and pizza….or even fast food…but when I have these meals prepared and ready, they are literally excited about supper time. It's so fun to see their faces light up when they hear what's for dinner.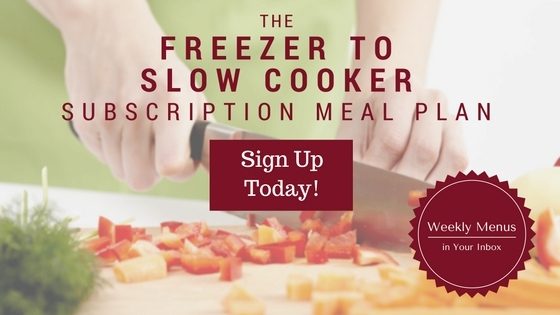 How Does It Work?
Add this item to your cart and checkout like normal, using your coupon code. (It will not ask for a credit card #, unless you buy something else with it).
Once you have completed your checkout, you should receive a receipt in your inbox.  On that receipt, there will be a link to download your first menu.
Also, you will receive a welcome email.  It is very important to find this email and mark it as not spam (if it happens to be in your spam box), so that you can get your regular Friday emails.
After the first menu has been delivered, then you will continue receiving new meal plans every week on Fridays at 7:00 a.m. CT until your 12 weeks is up.
At the end of the 3 months, your subscription will end and you will no longer receive your weekly emails, unless you decide you'd like to purchase a subscription and keep getting them.