Having a large family, one of my main goals in order for my week to go smoothly is to plan my meals ahead….and to make them easy for me to complete without a lot of time and effort!  I need to work on the rest of my weekly goals, but for now, meal planning it is!!
[spacer height="20px"]
That is why I came up with a weekly meal plan where I can get it all mostly ready at once…freezing ingredients together.  The night before, I can just toss it in the fridge to thaw and then first thing in the morning, it goes into the crockpot for a delicious meal at supper!  Here's what we'll be eating, almost completely using crockpot meals.  If you missed Week one, you should see that here. 
[spacer height="20px"]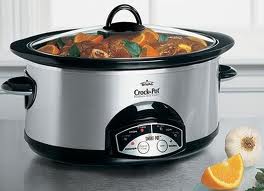 [spacer height="20px"]