I don't know about you, but I love making festive foods for the 4th of July.  Guess what?  You don't even have to cook this special dessert.  You barely have to do anything to it, except cut it, roll it and put a stick in it.
While these weren't made with red, white and blue sprinkles, imagine how cute they would be with them on there, they would make all of the kids so happy!
Here's what you do….
First you'll need: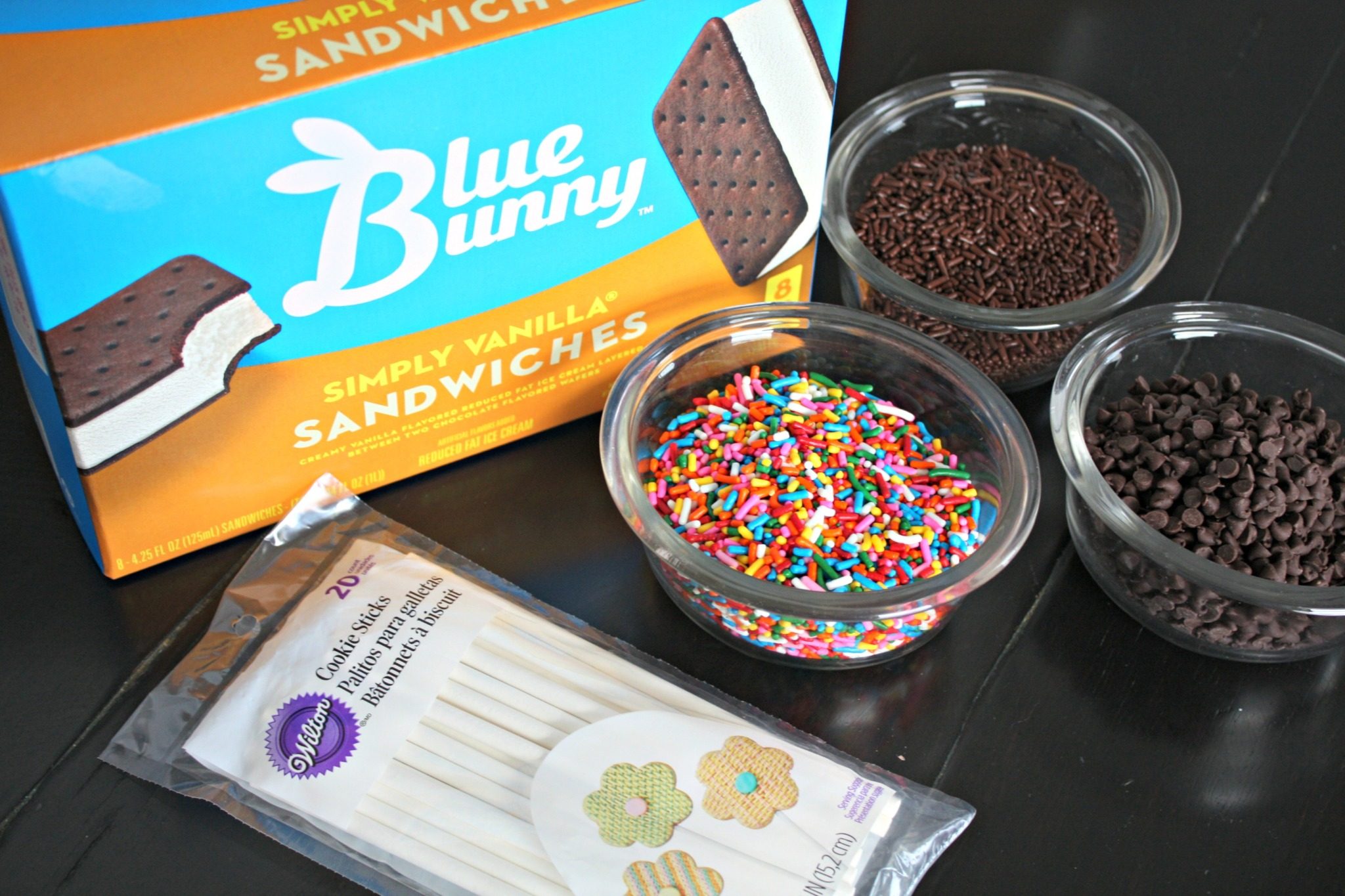 Cut each ice cream sandwich into thirds.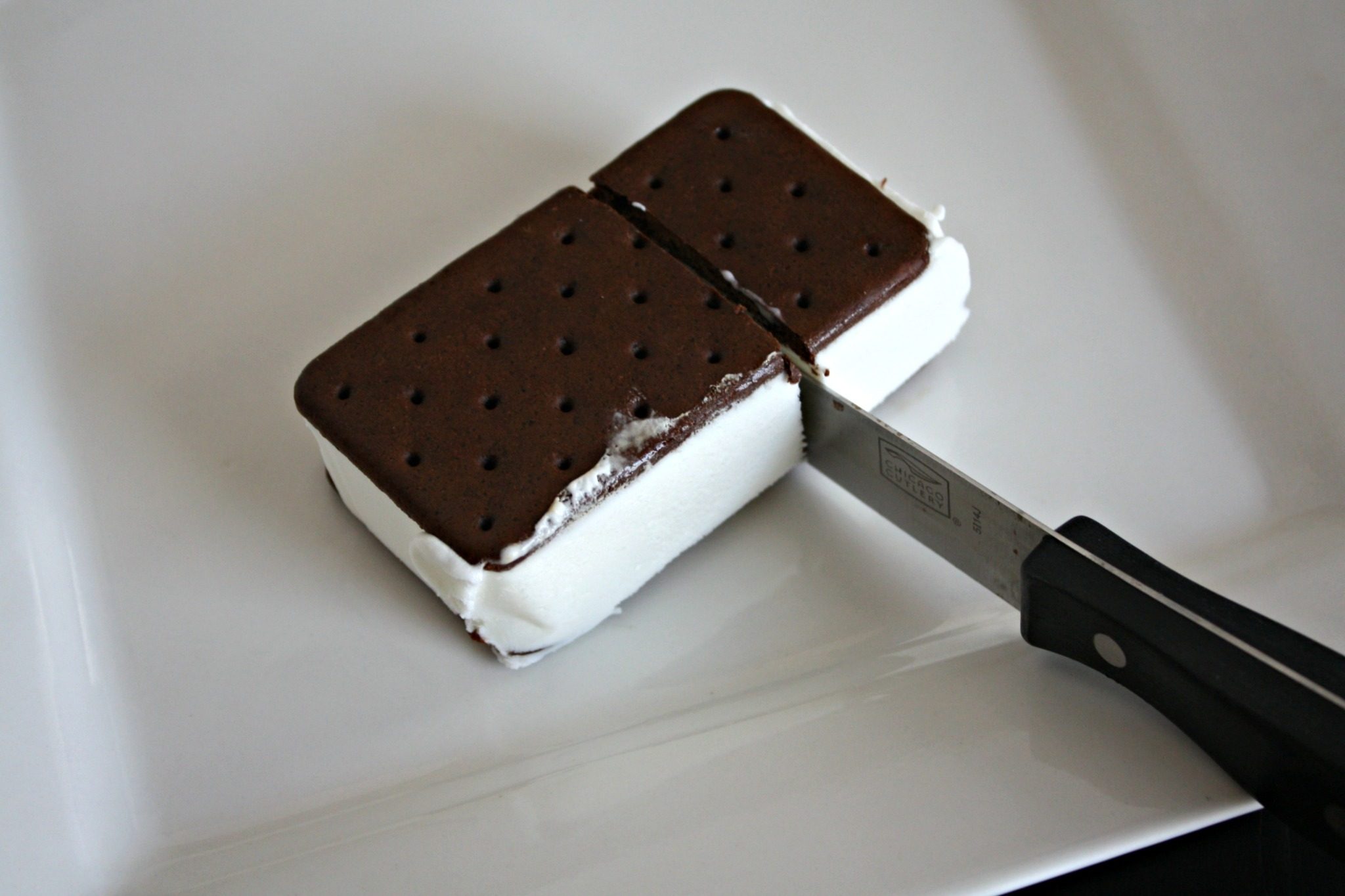 Roll the outside edges with the sprinkles.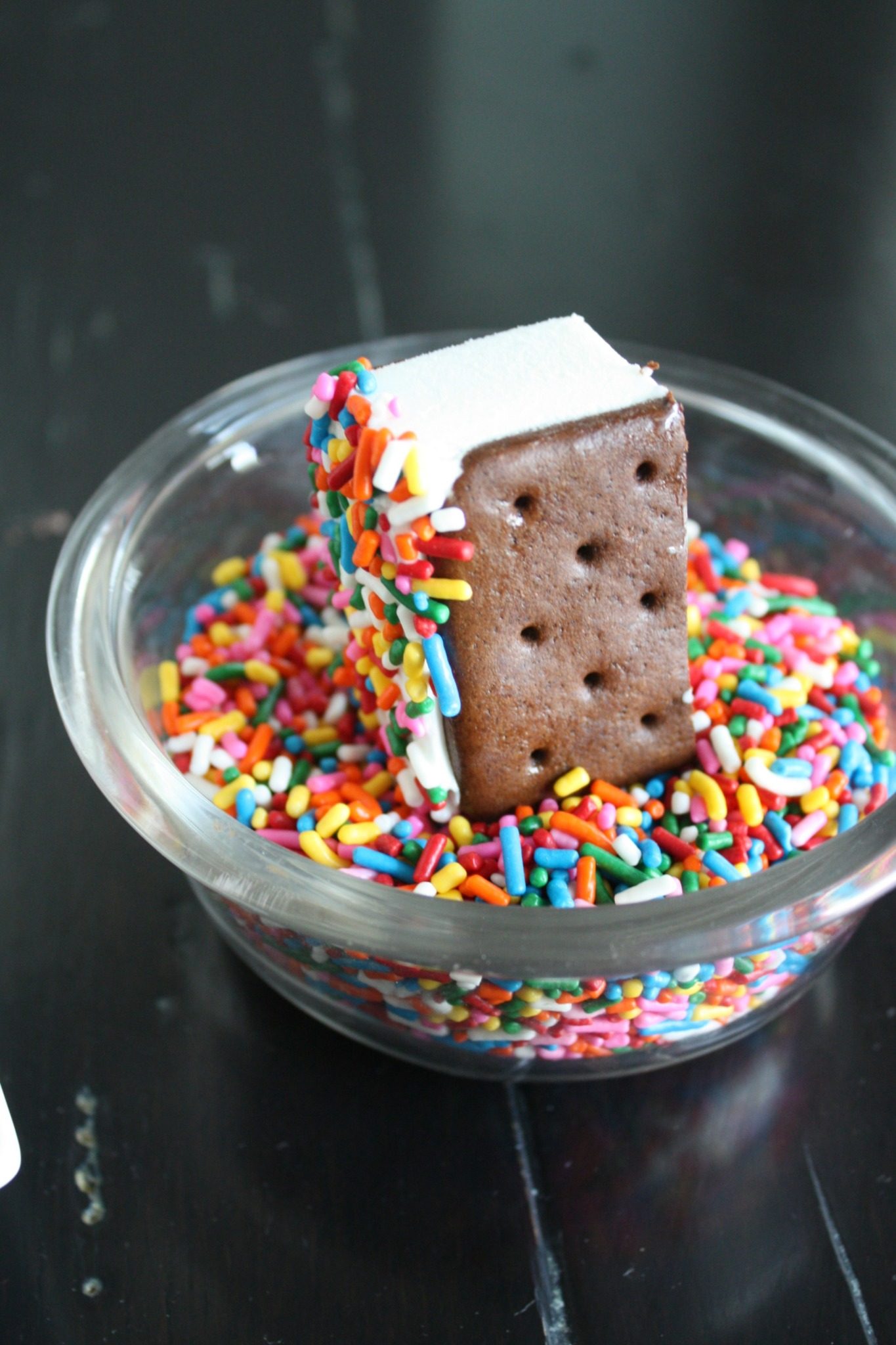 Place a stick in the end.  Put it on a cookie sheet and refreeze, until firm.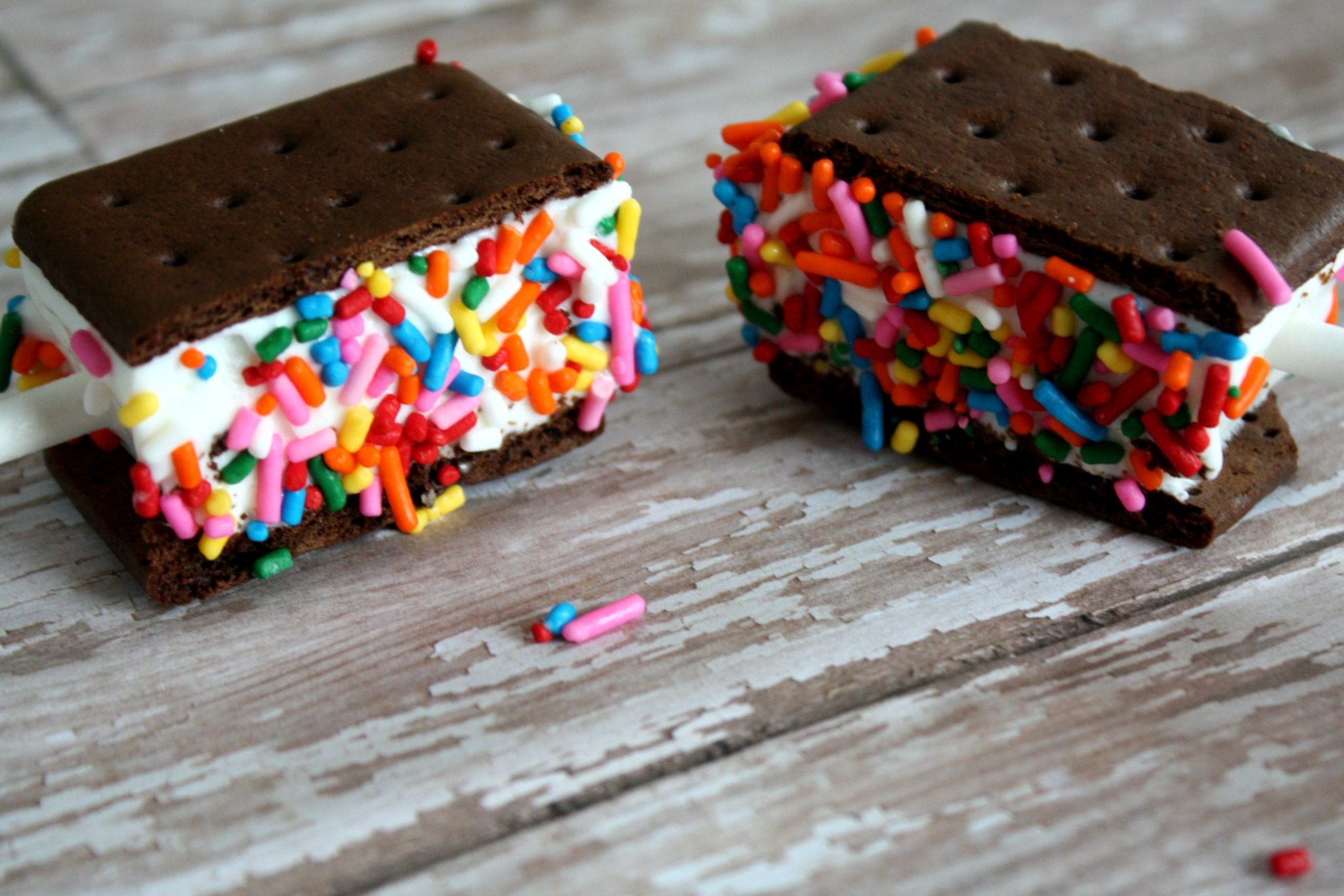 Hand them out to all the fun people at your party or just enjoy them with your kids!  They'll love it.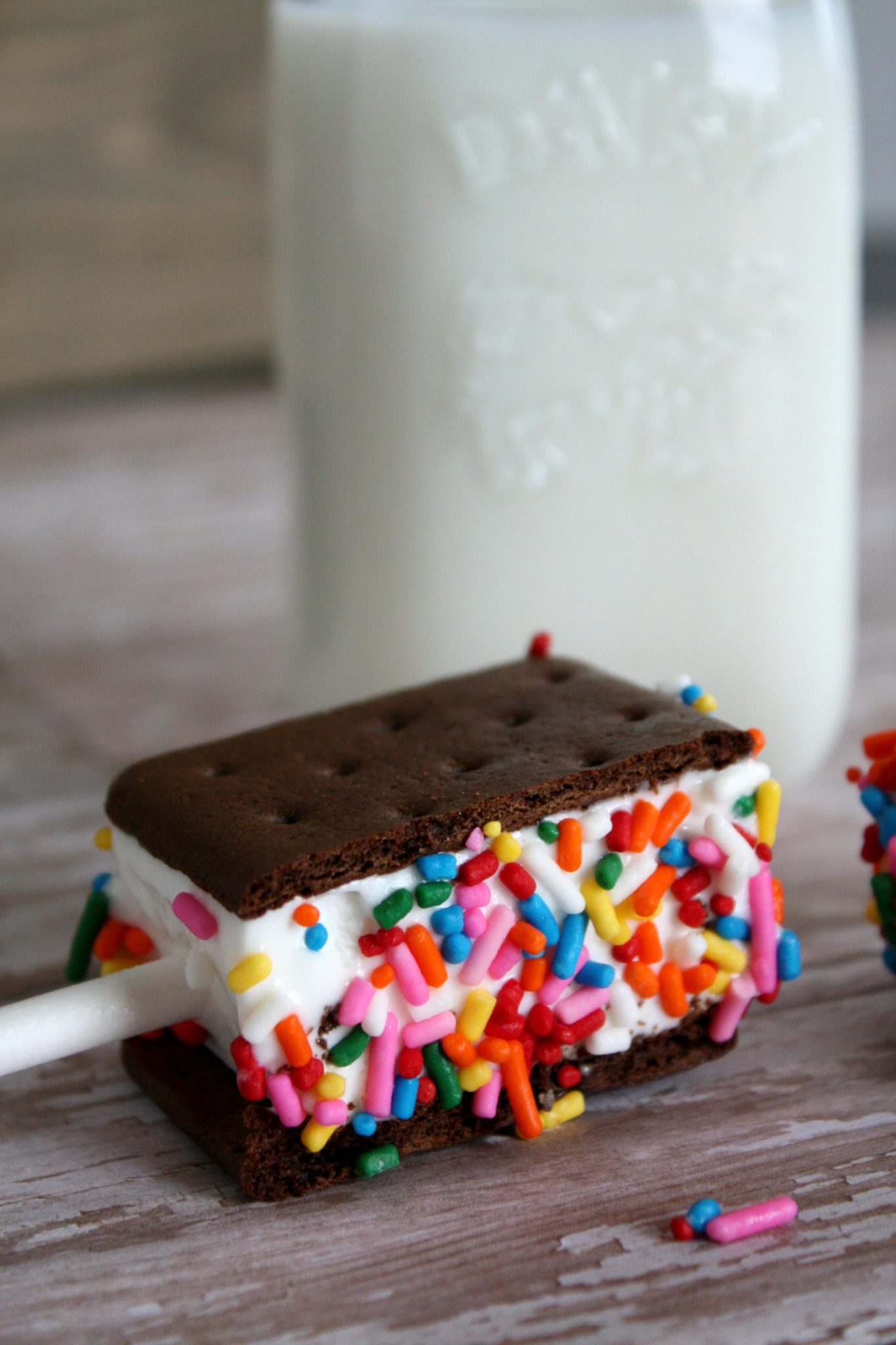 Freeze for at least an hour before serving, but don't leave them in long enough to get freezer burned.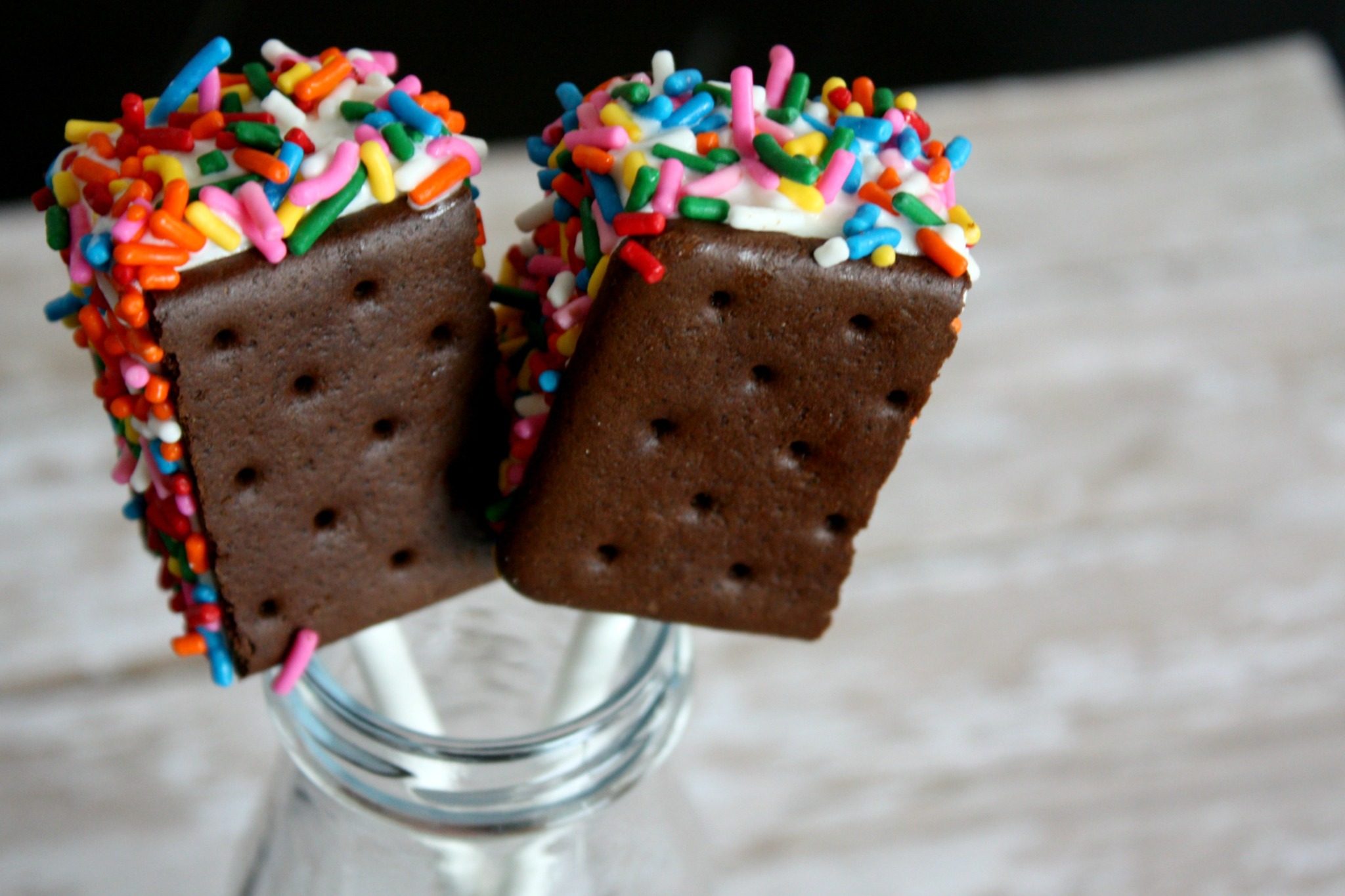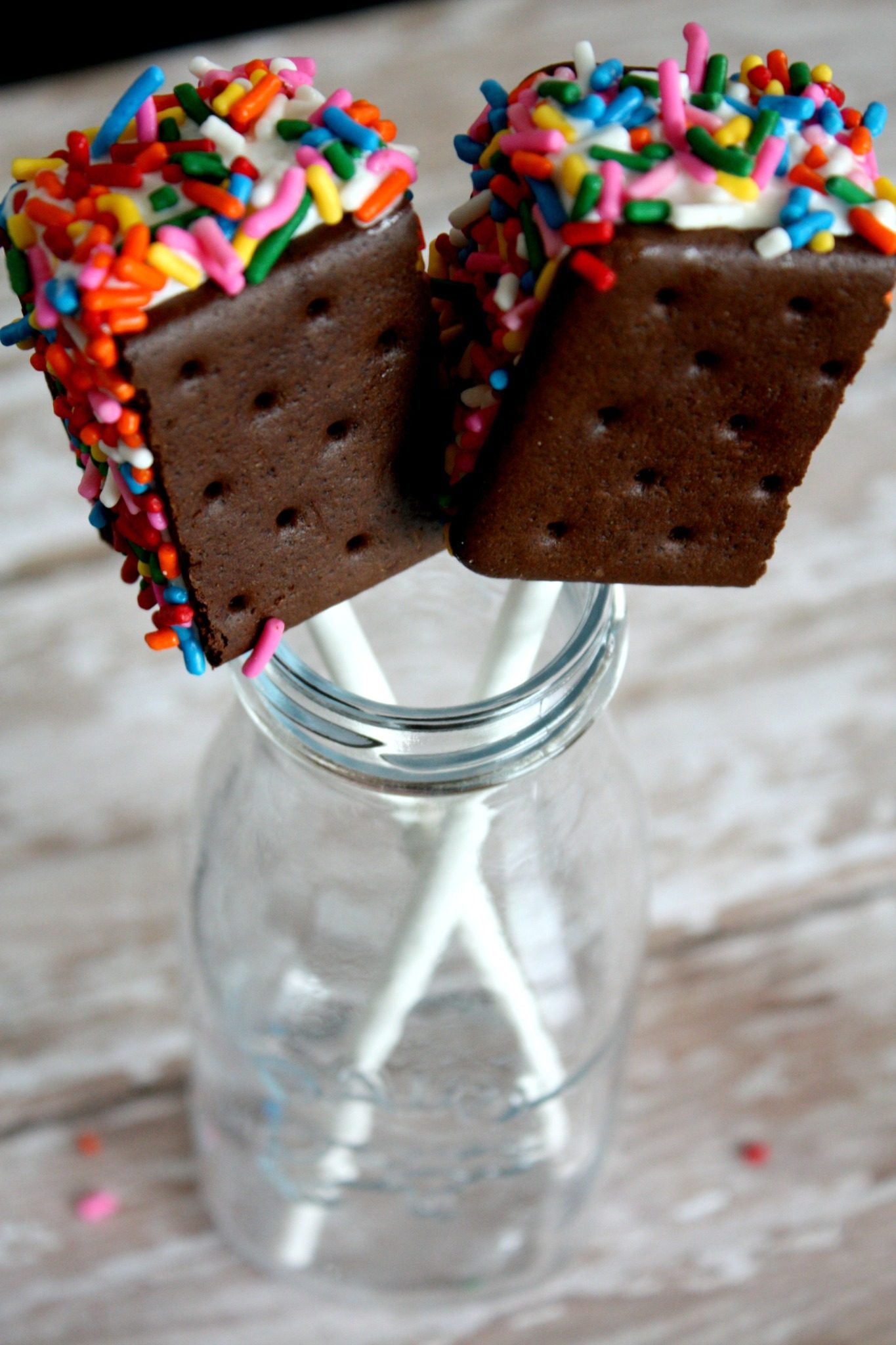 Mini Ice Cream Sandwich Pops
Prep Time
3
hours
51
minutes
Cook Time
3
hours
51
minutes
Ingredients
Ingredients/Supplies

Regular Sized Ice Cream Sandwiches

Sprinkles

Cookie Sheet

Wax Paper

Sharp Knife
Instructions
Line a large cookie sheet with wax paper.

Take one ice cream sandwich out of the freezer at a time.  Unwrap the ice cream sandwich and with a sharp knife, cut the sandwich into 3 equal pieces.

Dip each side of each piece of the ice cream sandwich into the sprinkles until generously coated.  You may have to dip each side multiple times are use a spoon to pour them onto each side and pat down.

Push lollipop stick into the short end of each mini ice cream sandwich.  Place the finished pop on the cookie sheet. 

Take another regular size ice cream sandwich from the freezer and repeat the process.

You'll want to work quickly so that you can get the finished pops into the freezer or you may want to place them in the freezer after you make 3 pops from one regular size sandwich.

Freeze for at least an hour before serving.  Serve immediately from the freezer.