Hello there, my dear friends.  Happy Monday to you all!  Last week, the 19 bloggers and I who are participating in this Get Healthy & Fit 12 week series, decided to host a link up for healthy recipes.  It was kind of a last minute deal, so we didn't have a ton of recipes posted yet.  This week, in case you missed it, I'm hosting the same link list, but you can still add to it!
[spacer height="20px"]
I also thought I'd highlight a few of the awesome posts that were shared!
[spacer height="20px"]
First, did you know you could easily grow Bok Choy?  I know, some of you are wondering why you'd want to do that…but….go to Jeri Lynn's blog and find out how AND why.  You won't be disappointed!
[spacer height="20px"]
Do you ever get bored with your breakfast choices?  Go to Thriving Home and see a different take on how to throw more health into your breakfasts!
[spacer height="20px"]
You all know what a sucker I am for slow cooker foods!  Check out this delicious looking recipe from Love Bakes Good Cakes!
[spacer height="20px"]
and last, but certainly not least, check out this free e-book you can get from Amazon!  It was free at the time I posted this, but the price could change at any moment.
Don't forget to follow our Pinterest board, where you can find these ideas and so many more!
[spacer height="20px"]
I bet you're wondering how my week went?  The scale is still creeping downwards at a very slow pace.  I'm down 0.8 pounds this week.  I'll take any loss I can get!  I'm so thrilled it wasn't a gain as I didn't exercise a bit this past week.  I'm struggling in the middle of this challenge…..and need to focus, focus, focus!
[spacer height="20px"]
Now…….please take a moment to check out the other links in the list.  Of course, we'd love it if you would add your own as we want as many ideas as possible.  The list will be at the bottom of this message.  If you're reading this in an email, you'll want to click over to my site to be able to see the linky list.
Also, would you take a moment to visit some of the other bloggers in the series, too?  There's so many of us and we're all working really hard, seeing some happy successes!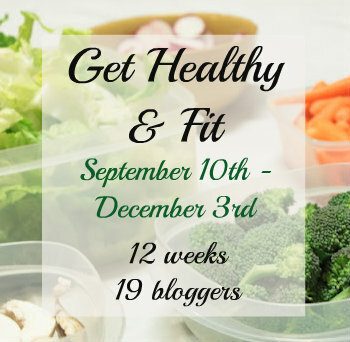 This post is part of the 12 day series that I'm in with 19 other bloggers.  If you'd like to see how the others in the group are doing, click on the image below.