You know how I like quick and easy, right?  🙂  Well, this isn't a crockpot recipe, BUT, you'll see that it's so easy and so quick (besides the 1 hour cooking time), that you'll enjoy throwing this Quick Egg Casserole together.  We actually had this for our Christmas brunch.  We don't go all out on cooking on Christmas day.  We'd rather just be lazy than spend much time in the kitchen.  It's always the most relaxing day, I think for the whole year!  All of my kids liked it, too….so that makes me want to serve it again on New Year's Day!
This casserole will be the perfect way to bring in the New Year, without slaving away in the kitchen all day!  To make it even easier, it could be prepared the night before, stored in the fridge and then cooked first thing when you get up.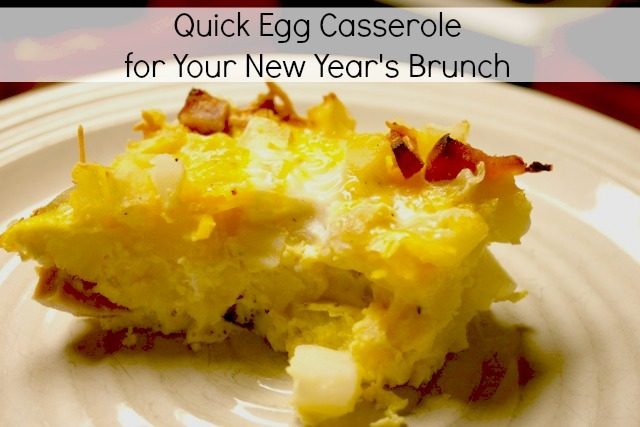 Quick Egg Casserole for New Year's Day Brunch
Tweet this recipe!
Click To Tweet
Ingredients:
24oz hash browns (we used 32 oz)
16oz cubed ham (2 cups)
8oz shredded cheddar cheese
12 large eggs
1 cup milk
½ teaspoon salt
¼ teaspoon ground black pepper
Directions:
Combine potatoes, ham and cheese.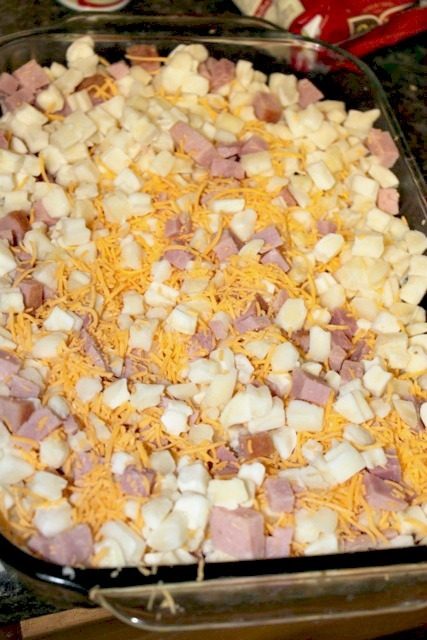 Mix eggs, milk, salt and pepper together separately.
Spray a 11×13″ pan with cooking spray.
Pour the potato/ham/cheese mixture into the pan.  Pour egg mixture over the potato mixture and pat down.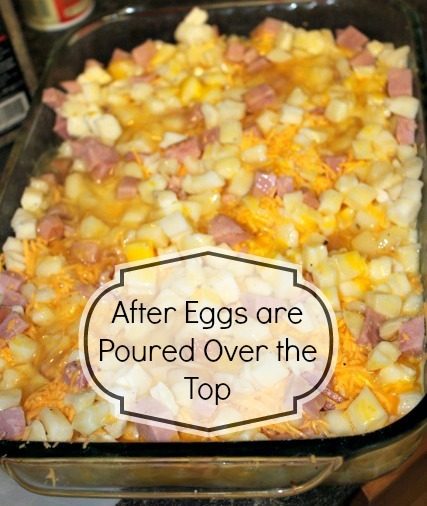 Bake on 350 degrees for 1 hour, or until the edges start browning and the center is set.
You can use shredded hash browns, but we ended up using the thicker, cut ones, because they were out of the shredded ones.  Either way, your dish will be delish for ANY Occasion or ANY day of the week!
*This post contains affiliate links.