Before we start, many of you have asked me what is the best slow cooker for your family. There are many variables for every family, but I tell you all about them here:  Best Slow Cooker Choices.
[spacer height="20px"]
Are you looking for some delicious one of a kind bar-b-que?  Look no further.  You have finally arrived!  This one will need to be cooking all night while you're sleeping!  We want it to cook extra long and slow.  The longer and slower it cooks, the better it tastes!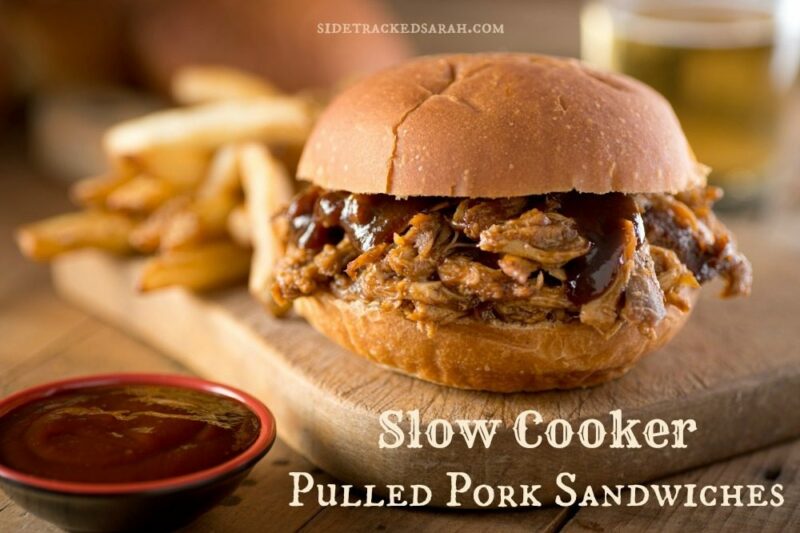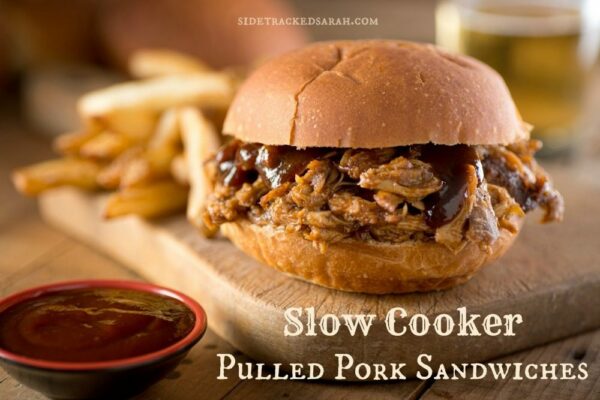 Tweet this recipe!
Click To Tweet
Ingredients:
[spacer height="20px"]
4 pound pork roast (shoulder or butt)
2 large onions
1 cup ginger ale
1 bottle BBQ Sauce (your favorite flavor)
BBQ Sauce for serving (optional)
Hamburger Buns
[spacer height="20px"]
Directions: 
[spacer height="20px"]
Slice onion and place in bottom of the crock pot. (Onion has already been sliced and frozen if you're following my freezer to slow cooker plan. ) Put in the roast and cover with the other onion . Pour ginger ale over the top.  Cover and cook on low for about 12 hours (for older crocks) or about 8 hours (for newer crocks).
[spacer height="20px"]
Once cooked, remove the meat, straining the onions, but discarding the liquid.  Shred the meat with 2 forks.  Discard any fat, bones or skin.  Most of the fat should have melted away.
[spacer height="20px"]
After it's nicely shredded, return the meat and onions to the slow cooker and cover it with the BBQ sauce, stirring it in to cover the meat well.  Cook another 4 to 6 hours on low.
[spacer height="20px"]
Serve on hamburger buns.  Leftovers freeze well.
[spacer height="20px"]
This recipe is part of the Freezer to Slow Cooker, week 4 meal plan.