Hey friends.  It seems that our 9 day trip to the hospital has thrown me for a bit of a loop in the blogging world.  I'm feeling so behind, not writing as much and just focusing on my family for a little while.  I know you understand that.
In the mean time, though, I wanted to share a monthly menu that my friend Jill from The Sassy Slow Cooker has put together  They're all slow cooker recipes!  I knew that you all would be excited about that, so I thought I'd send it your way.  Best of all, it's free!  Just click on the picture below and she'll tell you all about it on her site.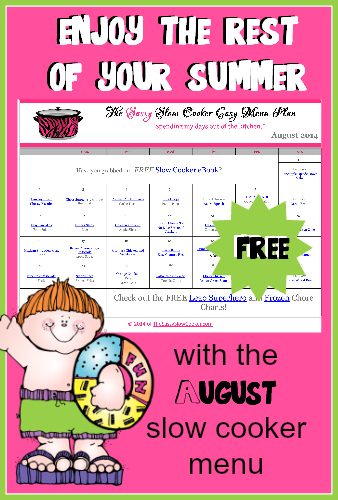 In the mean time, enjoy your families and the end of your summer break (if you're taking one).  Happy Summer!