[spacer height="20px"]
This is by far, one of the easiest meals that I make.  My mother-in-law taught me how to make this.  I happen to love Mexican food, so of course, I jumped on the Monterey bandwagon really quickly!  In fact, I like to make it a couple times a month.  I save it for those days when you forget to thaw anything out and don't get anything into the slow cooker either.
Montereys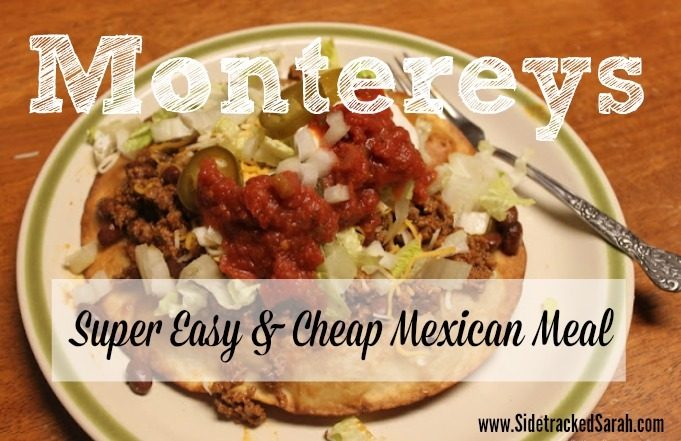 Ingredients:
[spacer height="20px"]
Ground beef – We use about 2 pounds for our family of 8 (but 7 eating)
Chili Beans – 1 can per pound of beef you cook
Chili Seasoning – (Optional) Sometimes we leave it just to be flavored with the chili beans and sometimes we like adding some extra.  It just depends what I have on hand
Flour tortillas
Oil (to fry tortillas in)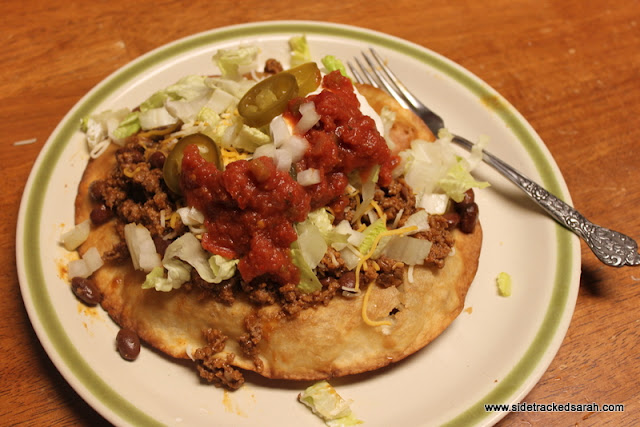 Toppings:
[spacer height="20px"]
Lettuce
Onions
Cheese
Sour Cream
Salsa
Jalapeno Peppers
[spacer height="20px"]
Directions:
[spacer height="20px"]
Brown ground beef in skillet.  Drain fat.  Mix in chili beans and chili powder and cook until hot all the way through.
[spacer height="20px"]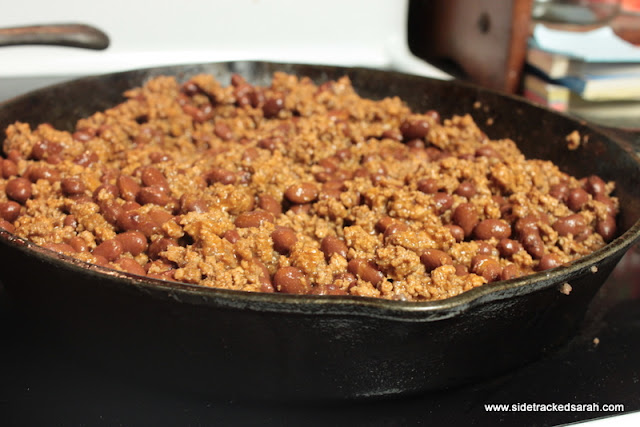 [spacer height="20px"]
While this is cooking, heat some oil and begin frying your tortillas.  Your tortilla will bubble up.  Use a fork to poke a hole into it and flatten it back down.  Flip tortilla, making sure it is brown on both sides.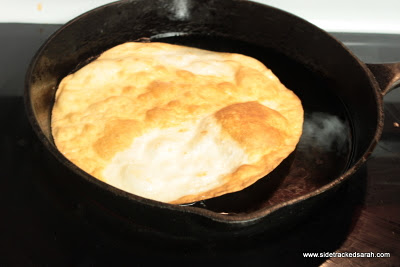 [spacer height="20px"]
Variations:
1.  Make it healthier by omitting fried tortilla and serving it over lettuce alone
2.  Make it easier by serving it over taco chips
3.  Make extra and turn your leftovers into chili the next day