This is another camping meal that I managed to throw together at the last minute.  It was originally one of those camping packet meals that you place in the fire while you're camping, but since I try to minimize any work I do while camping, I prepared 8 individual packets for my family before we left and we cooked it in the slow cooker!  It turned out great.  A tasty meal that we didn't really have to work for.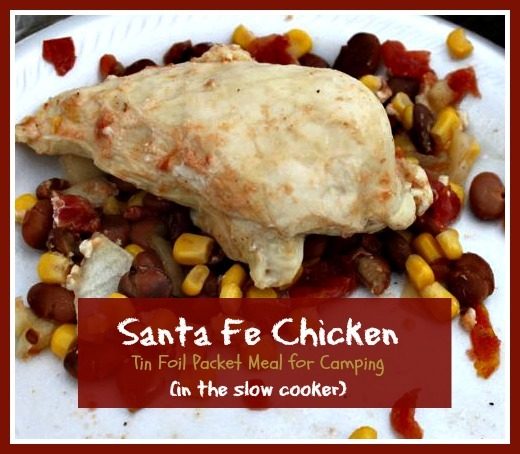 Tweet this recipe!
Click To Tweet
I know I keep telling you how much I love my tool, the slow cooker, but when it makes life so much easier for me, what's not to love?  I can even take it camping?!  Yep!  That's because we get an electric site, but it's ooooh so worth it!  We feel like we eat better when we have a slow cooker along with us!
Ingredients:
Directions:
Mix together chili beans, diced tomatoes & green chilies, corn, cumin, onion chili powder, paprika and salt in a bowl.  
Lay out a piece of foil and spray with cooking spray.
Place chicken in the middle of the foil.
Spoon bean/tomato mixture on top of the piece of chicken.  
Wrap the foil around it.  
Place it in the slow cooker and cook for 8 hours on low or 4-5 hours on high.  
With the meal, we served baked potatoes!  That was super easy.  All I had to do was individually foil wrap each potato.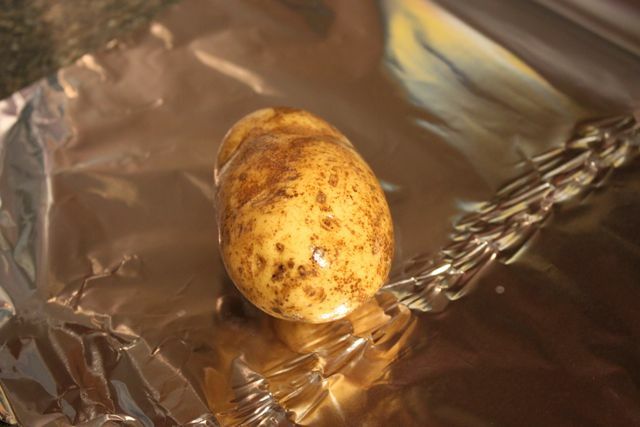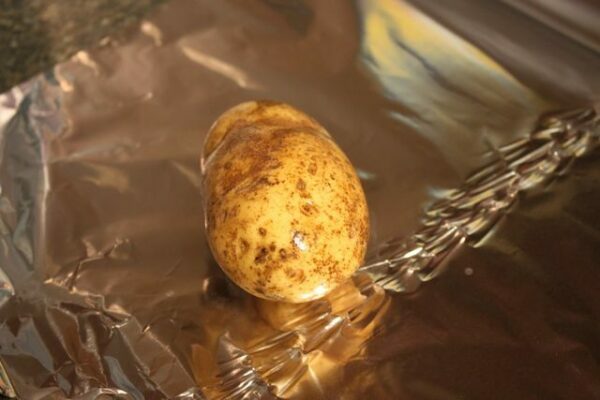 Place these in the slow cooker on high for all day.  You may want to rotate around though, as these do not cook evenly in the slow cooker.  The bottom ones will be more done and the upper ones won't.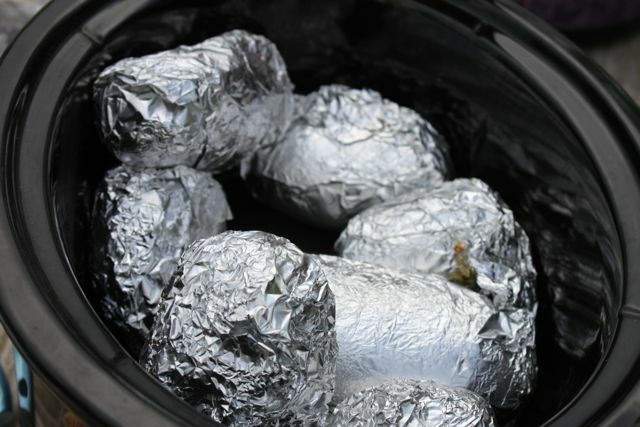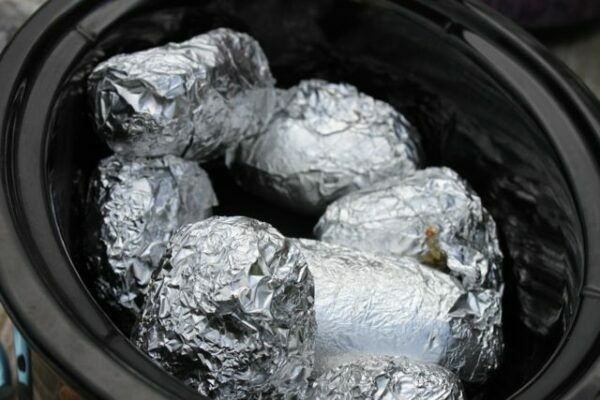 One mistake I made was I poked all of the potatoes befor I put them in the foil, just because I have a habit of doing that.  If you plan on not cooking yours right away (like me), you won't want to poke them, otherwise you'll have brown spots on the inside and you may think it's looking rotten.  Once I realized my mistake, I was able to eat them!  🙂
There you have it, one very easy meal to make in your slow cooker while you're out camping OR you can just amke it while you're home.  It's super easy!
For another camping meal, be sure to check out the
*This post contains affiliate links.