This is a sponsored post written by me on behalf of Cutter® Insect Repellents.
We love summer!  Don't you?  There's so many fun things to do in the summer time, that you can't do the rest of the year.  Things like riding tricycles…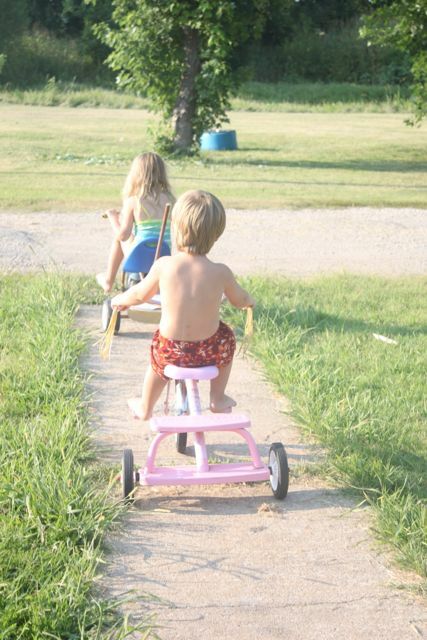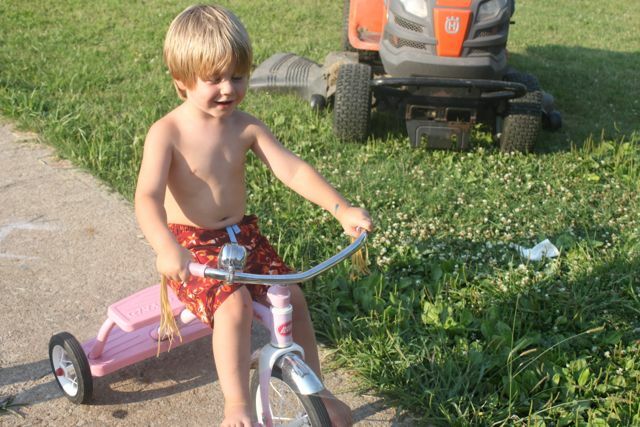 and blowing bubbles!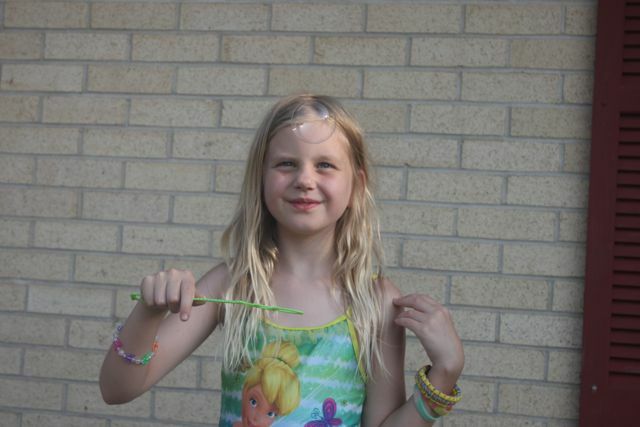 But sometimes, there's some things in summer that suck the fun right out of it.  (Hint:  That's why we call them Funsuckers!)
You know what I'm talking about, right?  Funsuckers, like extremely hot temperatures; blood sucking insects like mosquitos and ticks; sweat; and dirt.  They can take the fun right out of our summer if we let it.  We can hull up inside, avoiding every uncomfortable thing out there, OR we can put together a game plan and fend off those funsuckers.
5 Ways to Fend Off the Funsuckers:  Don't Let Them Steal Your Summer
 Cool off in the water. – Because playing in the water not only cools you off, but it's so much fun, too.  My kids love to play in the hose in the front yard.  Sometimes they fill up their small pool or make a water slide.  Other times, they play with water guns or water balloons.  Regardless of how they play in the water, it's always a great time for them!
Get in the shade. – Sometimes you can't or don't want to get wet.  If you're stuck outside and can't get cooled off with water, at least find a shady spot.  I'm always amazed at how much cooler the shady spots are, especially if there's any breeze at all.  Ahhh, I love a breezy summer day in the shade.
Shower regularly! – Because we tend to sweat a lot in the summer time, showering regularly is a necessity.  Sometimes we find ourselves taking 2 or 3 showers a day, depending on how active we are.  (3 sounds crazy to me, lol, but I've known people who do it!).  Try taking a cool shower instead of a warm shower for a nice refreshing twist.  You won't want to do that in the winter, I can just about guarantee it!
Don't forget the sunscreen.  Nothing ruins a night more than lying down in bed and realizing that you forgot the sunscreen.   Now, you've got large, painful blisters.  Use sunscreen any time you're going to have prolonged exposure to the sun.  Little bits of time are fine, but if you're going to be out there for an hour or more, get that sunscreen on!
Use Cutter® Insect Repellent – Mosquitos are such a pain.  We'll be enjoying a nice, cool summer evening and you look down and see your arms and legs covered in those little funsuckers!  ICK.  I hate them.  That's why when they're at their worst, I use Cutter® Insect Repellent.
In fact, I was able to try 3 different kinds of Cutter® products.
We tried:
Cutter® All Family® Mosquito Wipes
Cutter® Dry &
Cutter® SKINSATIONS®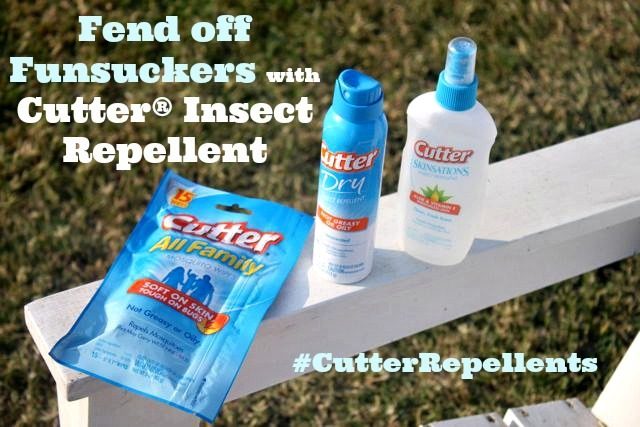 The last time we were outside playing, we had forgotten to put on any insect repellent.  This was the wrong day to do that!  We had so many little bites.  In fact, my daughter has scratched hers open so many times.  I just can't get her to stop scratching them!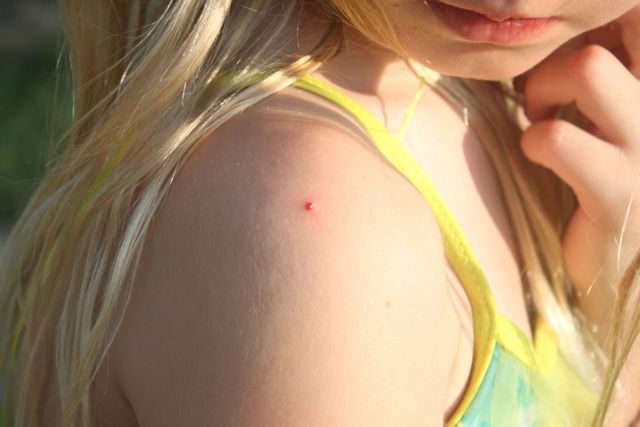 We loved all of the products, but with kids, I'm especially fond of the wipes!  It's so easy to grab a wipe and wipe down all your kids real fast.  Or you can hand them one and let them do it themselves!  What's better is that these products don't smell like your typical stinky insect repellents!  They have a nice smell and they're not oily either.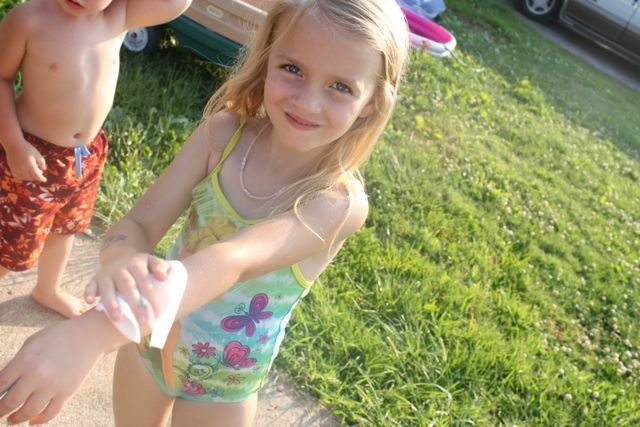 Now that we're remembering to use something to get rid of the mosquitos, we can go back to all that summer fun we've been having.  Check out our fun times in the video below……

Have you tried Cutter® Insect Repellent before?  What's your favorite way to Fend off Funsuckers?
This is a sponsored post written by me on behalf of Cutter® Insect Repellents.