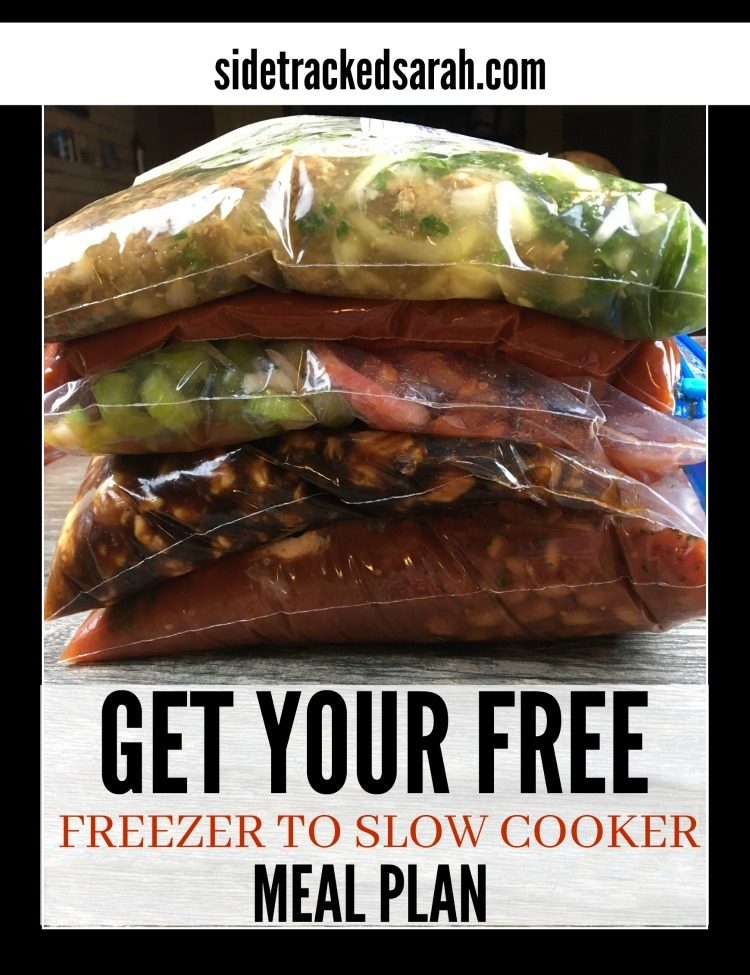 This week, in honor of my Spring Time Freezer to Slow Cooker Sale, I've decided to give away a Freezer to Slow Cooker One Week Meal Plan!  Just for you, no strings attached!  You don't have to sign up for an email list or anything.  You don't have to buy anything.  You just get it for free!  How does that sound?
In this menu you will find the following recipes:
Broccoli Cheese Soup
Creamy Bacon Ranch Pork Chops
Creamy Chicken Enchiladas
Stuffed Pepper Soup
Philly Cheese Steak Sandwiches
Chicken Marsala
This menu came from my Freezer to Slow Cooker Subscription Meal Plan.  Each week, I send 6 recipes, a shopping list and assembly instructions to subscribers of the meal plan.  I keep hearing how it helps save headaches, stress, chaos, money and time.
If you're interested in getting in on the Spring Time Subscription Sale, you'll want to know about the free gifts that are available for one week only!
For Monthly Subscribers:
You'll get my new Freezer to Slow Cooker Chicken Bulk Cooking Plan ebook for free!  ($9.99 value).  This bulk plan will help you to stock your freezer fast with delicious chicken dinners that are really fast to throw together.
For Annual Subscribers:  
You'll get the free ebook mentioned above, PLUS you'll get my $250 Walmart menu ($5.99 value) AND $10 off your total order!
Let me know if you have any questions!
Related posts: