Welcome back to 5 Days of Organizing & Cleaning!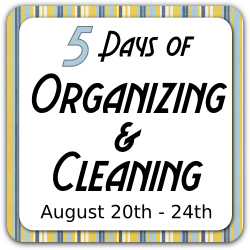 5 Days of Organizing & Cleaning in the Kitchen
brought to you by Fridge Coaster

Day 1:  Cleaning Under Your Kitchen Sink.
Day 2:  Keeping Your Refrigerator Clean & Organized.
Today is Day 3.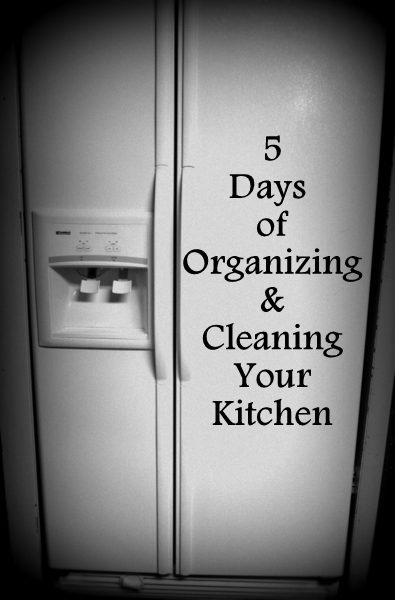 10 Things to Use in Kitchen Organization
Did you all go to the Mommy Time Facebook party last night?  If you didn't, you should go check out my Facebook wall for some great inspiration!  There were lots of great questions on Organizing and Cleaning and lots of great answers as well!  It's so fun to see how others handle the problem areas!  All of the giveaways are still live, so you'll want to enter them right away!  To top it off, I hit a new milestone.  Sidetracked Sarah hit 1000 likes on Facebook last night!  What an encouragement that is to me!!
As I've been slowly getting my kitchen all clean and organized (ha….you should see it after today's busy day!), I've realized there are some gadgets that I'd love to use in order to make my space work a little better for me.  Unfortunately, my little town doesn't have many stores to choose from and I couldn't even find a pot lid door organizer at Walmart.  Hmph.  Thankfully, we'll be travelling to the city soon and I can get whatever I need!
Here are some ideas of what I'd like to use….maybe they'll be helpful to you as well!
1.  Pan Organizer

I love this pan organization that they have going on.

2.  Inside the Door Bag Holder

Remember how I was just complaining about not having a good place to keep my bags?  I think this would help!

3.  Cansolidator

Wouldn't this be nice so that you didn't have to stack your cans?

4.  Cabinet Door Spice Organization

I think it would be nice to have the more readily used spices on the door, and the rest maybe on a tiered shelf, like the next picture.

5.  Tiered Spice Shelf

I love how you stack it up on bleachers and finally see what's in the back row!

6.  Pot Lid Door Organizer

I wouldn't have lids falling out every time I go to find the right pan!

7.  Plastic Lid Organizer

I think I have too many lids as it is.  I'd love to get one of these installed on the door where I keep my plastic containers!

8.  Bakeware Organizer

Keeps your bakeware separated, so that you can find it faster!

9.  Matching Pantry Containers

You can find these at Walmart or even Dollar Tree, you'd just have to label them yourself!

10.  Utensil Organizer

I love how the red helps you to be able to see what you're grabbing!  My utensil drawer is so jammed full, I can never find what I need.  I will get to it soon though!
Don't forget to visit the other 21 bloggers who are also discussing Organizing & Cleaning this week.  There are so many awesome subjects to pick from!  There's Organizing for Back to School, Organizing Your Grocery Budget & Organizing Your Linen Closet, just to name a few!
Click on the picture below and it will take you to the list.  There's still lots of giveaways live as well!  You can win $50 cash or you could win an e-book from A Slob Comes Clean, a Bon Ami Gift Pack, an E-book called Finding Joy in Depression by Amanda Pelser and many more!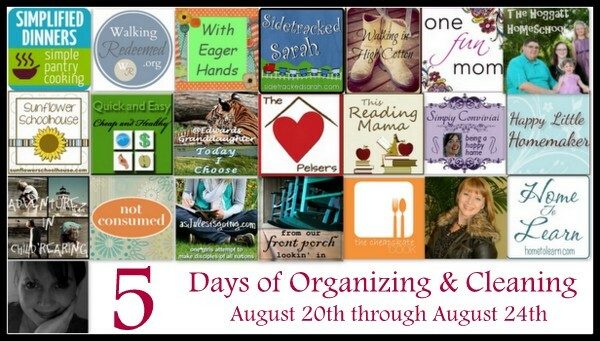 Related posts: