(This is a sponsored post by Good Food Made Simple.  All opinions expressed are 100% my own.)
Being a busy mom, I find it extremely hard to think about healthy eating.  It's always something I have in the back of my mind, but when it comes down to it, convenience often trumps health.  I'm sure many of you feel the same way.
Of course, I'm a procrastinator, too, so often times, I think I'll just eat better, later.  Yeah.  Not a good idea to continue putting health on the back burner, is it?  The truth is, it's often times too overwhelming to me.  I'm never sure where to start, how strict I should be with the kids, and how to enforce it all.
Recently, I was invited to try out some foods from a company called Good Food Made Simple.  They sell prepackaged, frozen  foods, including frozen steal cut oatmeal, breakfast burritos, egg patties, macaroni & cheese and entree burritos.  Here's the neat thing about this company though…..
Every food they make is good, CLEAN, food.
What makes their food clean?
They make GOOD foods, with taste that comes from nature, not additives!
They make SIMPLE foods with ingredients that come from farms, not labs.
They never use artificial preservatives, flavors, colors or sweeteners.
They never use hydrogenated oils either (a source of trans fat).
Tell me something, do you read the labels on the food that you're buying?
I admit.  I'm guilty of not doing that.  I will read to make sure there's no aspartame or MSG (sometimes), but other than that, I'm pretty good at letting things fly.
The truth is, only 35% of Americans will read ingredients lists before purchasing packaged food.  Of those people, only half of them do so to make sure that all of the ingredients are clean (with no preservatives, additives, trans fats, artificial colors, flavors or sweeteners), even though we've heard that these ingredients are unhealthy and lead to diseases like cancer, coronary heart disease and more.  We, as Americans, have grown to expect that we have preservatives and additives in our food.  I guess we think we're invincible.
I realize that the ingredients on the packages can be confusing.  How are we to know what to avoid if we don't even know what they are?  Most likely, if you can barely read it and have no clue what it is, it's not good for you.  But, if you want to be certain, you can download a cheat sheet from Good Food Made Simple.  You'll be able to refer to it any time you want to check ingredients to find out which ones are unacceptable.
Eat Clean, Eat Simple Campaign
Good Food Made Simple has launched a national campaign called "Eat Clean, Eat Simple".  They are challenging consumer to take control over what you're putting into your bodies, simply by reading the ingredient list on packaged foods.  Eat Clean, Eat Simple will educate you on what to look for when reading labels,so that you feel comfortable that you are eating good, all-natural, wholesome ingredients.
To get involved in this campaign:
Go to:  Good Food Made Simple
Check out the Unacceptable Ingredient Glossary.
Read the food myth of the week
Get coupons and a chance to win a "Clean Supermarket Sweep", where you can go on a grocery shopping spree with a food expert to guide label reading and clean food purchasing.
How Did WE Like the Good Food Made Simple Products?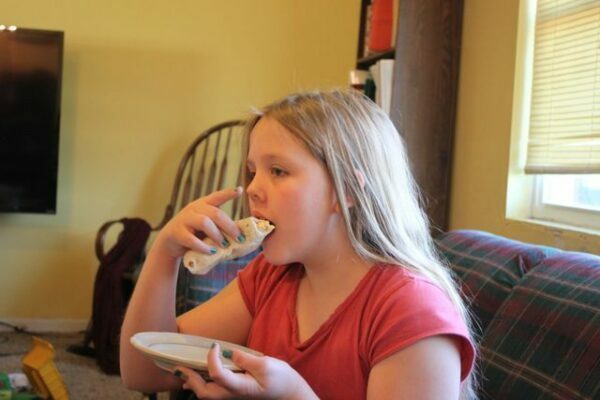 In a nutshell, we love them!  In fact, I nearly had to fight my kids for them.  😉  I don't even think my husband was given the opportunity to try any of the delicious foods because my children gobbled them up for breakfast before he was given the chance!  The only problem we had?  They couldn't decide which flavors to try!  So…they compromised and did half of one and half of another…..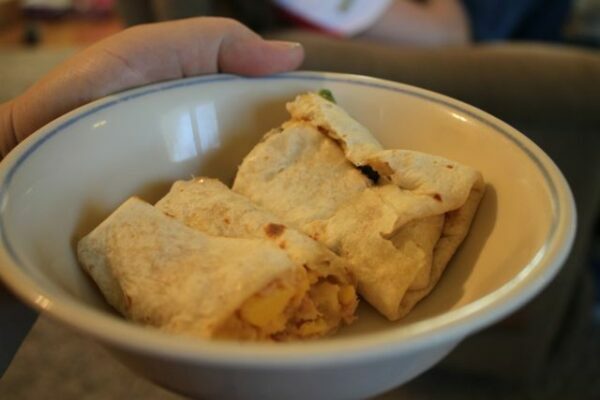 That was a good compromise!  All the foods we tried are definitely a family pleaser!  Fast, Convenient, Delicious AND Simple!
More About Good Food Made Simple
Good Food Made Simple is a national, all-natural packaged food company out of Boston, MA that vets all their ingredients to meet a strict criteria of no artificial preservatives, hydrogenated oils, artificial ingredients (including colts, flavors and sweeteners).  Good Food Made Simple products are made with all-natural ingredients packed into quick convenient and delicious meals.  For more information, read more about them on:
Good Food Made Simple Facebook or follow @GFMSimple on Twitter.  
Tell me how you choose to Eat Clean.
Related posts: