Welcome back to Get Motivated Mondays!  I hope you're enjoying this series where I share ways to stay motivated to be healthier.  Today I'm sharing about an easy lunch that I enjoy:
This is one of THE EASIEST healthy lunches that I make for myself when I'm trying to up my vegetable consumption.
Chop up some Romaine lettuce.  (try not to use iceberg because it's not worth much nutritionally)
Top it with Fat Free Refried Beans (because the other stuff is mixed with high fat lard and/or vegetable oils)
I usually top it with some cheese, sour cream and jalapenos.  (I know the cheese and sour cream has some fat content in it, but I find that I do better throughout the day with this added…so long as I don't go overboard!)
Salsa is a natural choice to top this salad.  It's low in fat and calories and gives it the extra zing it needs!
I usually choose to omit taco chips and it still tastes like a delicious Mexican meal but leaves the extra calories out.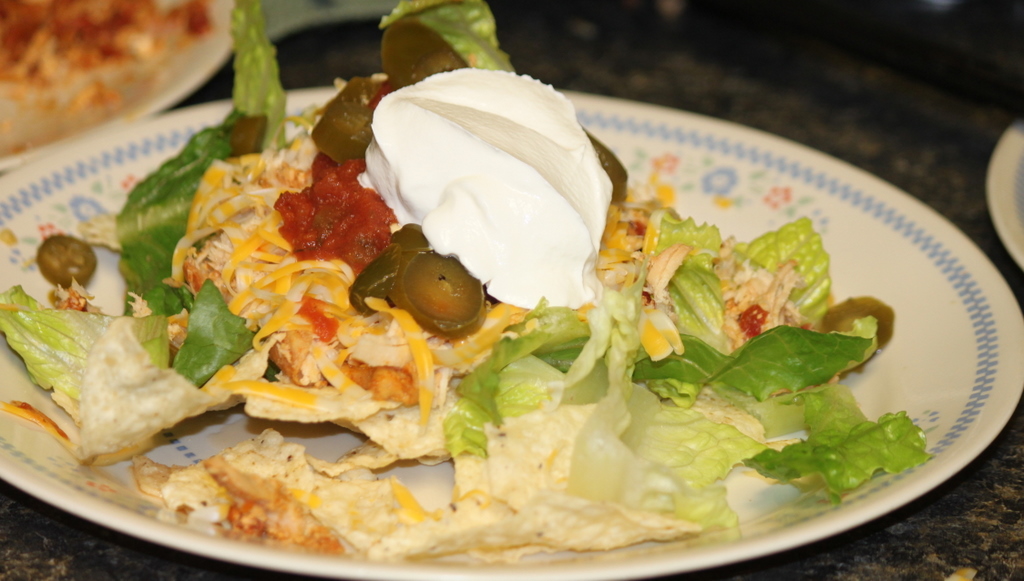 Do you have an easy lunch that is good for you, yet doesn't take long to prepare?  I'd love to hear about it here!
Related posts: