Introducing the Black Friday to Cyber Monday Sidetracked Sarah Sale!
Wow, what a week it's been.  Celebrating Thanksgiving and then we get slammed right into buying, decorating and preparing for Christmas.  It's always busy and totally crazy, but I love this time of year, don't you?  We even got the Christmas decorations put up and the lights put out on the house today, thanks to my kids!
This year, for the annual Sidetracked Sarah Black Friday sale, I'm offering the following:
$50 OFF ALL ANNUAL FREEZER TO SLOW COOKER SUBSCRIPTIONS!  Good on both low carb and regular meal plan subscriptions!  This is the cheapest price you'll find, all year!   Be sure to act on it right now, to get the  best price!  Use Code:  BlackFriday

FREE 12 Slow Cooker Soups of Christmas eCookbook with any subscription (monthly or annual)!

With this soup cookbook, you'll be able to quickly stock your freezer with 12 different delicious soups for the Christmas season.  These are all recipes we've tried and love.  By stocking your freezer with soups, you will have a much less hectic time when it comes to dinner during the month of December.
Comes with printable recipes, grocery list, labels and assembly instructions.
Each recipe also comes with Instant Pot Instructions (just like the annual and monthly meal plan subscription does now, too).

Sale ends by 11:59 p.m. PST on November 26th.  
Use Code BLACKFRIDAY to get sale pricing.  Buy it here.
If you'd like to read more about my Freezer to Slow Cooker Subscription plans, you can read more about the  Low Carb Subscription here and the Regular Subscription here.
Gift Certificates for the Meal Plan Subscription for Sale!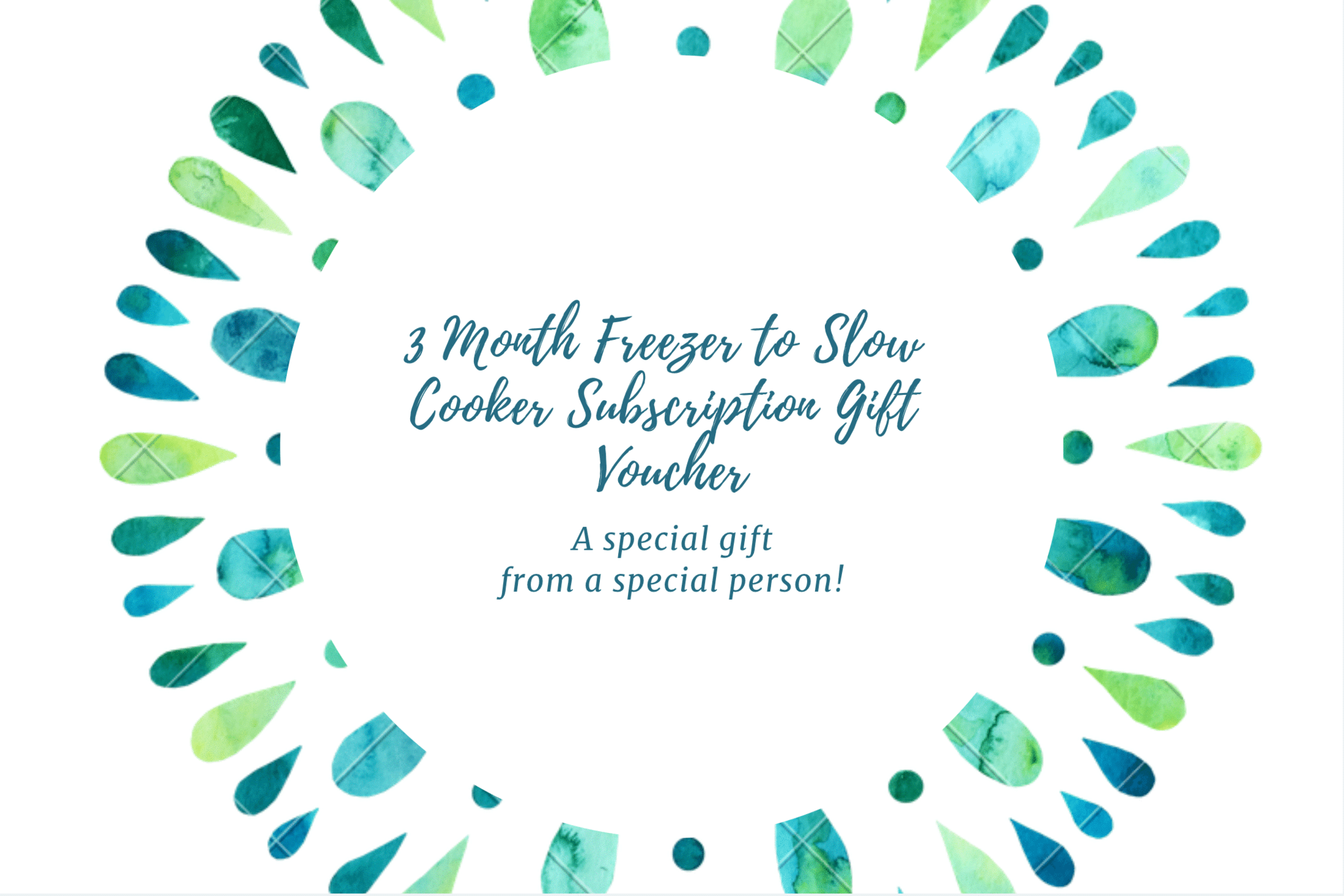 Another great addition to our Black Friday through Cyber Monday sale is that we are this year, for the first time ever, offering Freezer to Slow Cooker Certificates, so that you can give them away to your family and friends for Christmas!  If you know that a friend or family member would benefit from signing up for my Freezer to Slow Cooker meal plan, but don't think they'll ever buy it for themselves, this is the PERFECT no-clutter gift idea that will help them for several months to come.
You can buy them a 3-month certificate for $30 ($15 off of regular prices).  This will get them 12 weeks of menus delivered to their inbox every Friday!  These menus come with slow cooker and Instant Pot Instructions!  Click here to purchase a certificate!  This item will not be available in my store for long!  
Other Items You May Want or Need at a GREAT Reduced PRICE!
 The 6 quart Instant Pot is only $49.99!  I've spent way more than that on my 2 Instant Pots and I got them at a great Black Friday sale price last year as well!
Jokari baggie stands.  They're 15% off this weekend, when you click the add coupon button.  If you buy a 6 pack, you can get them for only $2.83 each.  This will help you when you're preparing your food for the freezer!
Top Cash Back is offering a $20 rebate on ANYTHING you buy at Walmart.com for any new members of Top Cash Back.  If you're not a member yet, follow this link to sign up and get start your online Walmart purchase of $20 or more and then in about 2 weeks you'll have $20 back in your account.  You can withdraw it directly to your Paypal account or have it deposited into your bank account.  It's that simple!