Disclosure: My son was allowed to try out this course for free and I was compensated for my time in writing this review.  All statements from the following review are completely and 100% my honest opinions.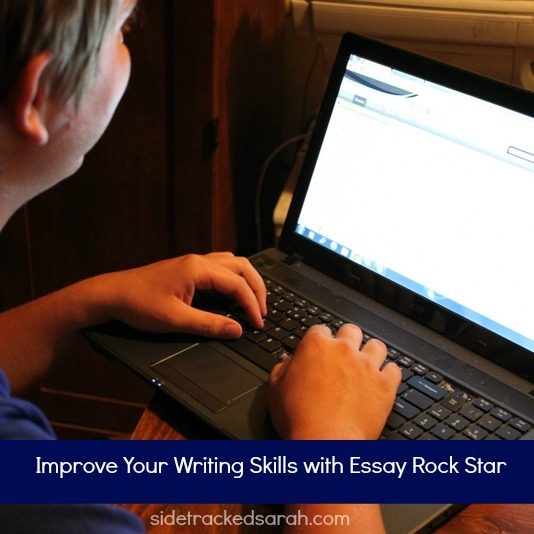 You would think, as a blogger, that I would be a confident teacher when it comes to teaching writing to my kids.  I am not!  I know how to do what I do, but I may not use grammar correctly; I may not punctuate correctly; and sometimes I may use a run on sentence.  Yeah, I'm definitely guilty of that!  All of my awesome readers are very forgiving of mistakes that I make.  Potential employers and colleges for my kids are not!  That's why, when I first heard about Fortuigence's Essay Rock Star Writing Course, I was super excited to sign my 10th grade son up!  Not only would my son get some much-needed help in writing, but I would have the help I need to guide him to be the best writer that he can be!
Improve Your Writing Skills
By using the Essay Rock Star Writing Course, my son was able to dramatically improve his writing skills.  He was not at all confident at the beginning of the course, asking  me lots of questions as we went along.  But, as time went on, he rarely asked me anything.  I'd have to ask him or log into the platform to see if he had completed his assigments.  The longer he was in the program, I was pleasantly surprised by the amazing results that I was finding!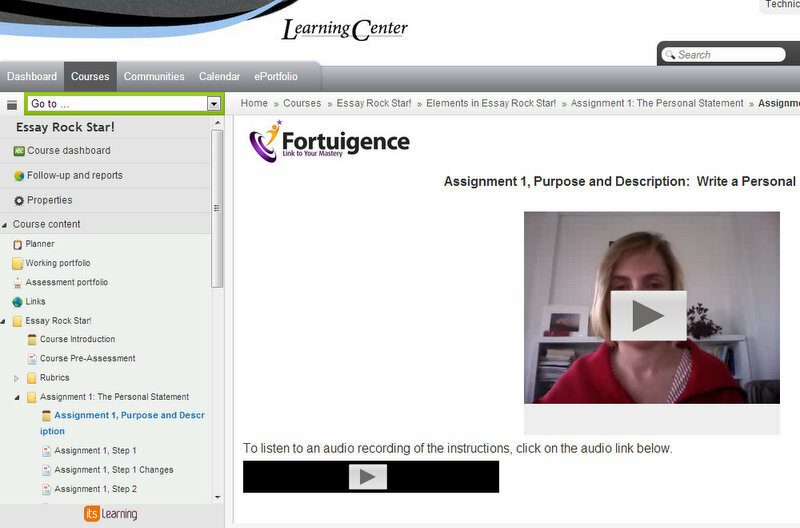 What is Fortuigence & The Essay Rock Star Writing Course?
Fortuigence was founded by Lily Iatridis.  Equipped with a Bachelor's degree, 2 Master's degrees and many years' experience teaching children in a classroom setting, Lily has the skills needed to educate our children.  Here's a little more about Fortuigence from their website and in her own words:
Fortuigence is an online school created to support parents and fill the gaps in teenagers' education. We make sure teens have the skills they need to succeed when they graduate from high school.  The first major gap we've identified is in writing ability, so our initial courses and programs are focused on the skills needed to make strong writers out of every teenager who takes our classes.
Why We Love This Online Writing Course
Ease of Use – This course is so easy to use!  They provide you with your login information and then you can get started right away.  Each lesson begins with a video or audio where she explains what you're supposed to do, followed by some written instruction and tips about the assigmment .  The whole assignment is broken down into steps.  As you complete each step, Lily, the teacher, lets you know how you did and if you can proceed or not.
Encouraging Teacher – Each communication that Lily (a.k.a Mrs. I.) sent to my son was always so very encouraging.  She never made him feel dumb, but always helped him to build his confidence in writing with her encouraging words of instruction.  She has a gift for  teaching children!
Helpful Hints & Tips – Each time she communicated with my son, she would give useful tips to help him improve his essay, if needed.   It was always just enough information to guide him in the needed direction, so that he could complete the assignment as instructed.
Quick Response – After my son would submit his next step for feedback from the teacher, she always responded in a timely manner.  We were always impressed with how quickly she got back to us.
What My Student Thought
When I asked my son what he thought of the course, he admitted that he wasn't very excited about this assignment when he first found out about it.  He's always despised any kind of writing.  But, he continued to say that he feels that the course helped him to be a more confident writer.  He went from hesitant writer to confident writer in two essay assignments.  To say that makes me very happy is an understatement!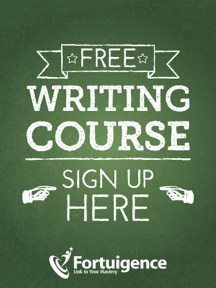 Free Course for Parents!
As you can see, Lily and her company can really help bring instructional excellence to your your homeschooling!  I've got great news!   She has a gift for you. I invite you to grab access to Top Teach: 7 Steps to Gain the Confidence, the Know How and an Easy to Follow Framework to Ensure Your Child Learns to Write Well at Home. Top Teach is a short online course that supports you in setting a powerful setting for your kids to become strong writers. Like baking a cake from scratch, if you don't have in the right ingredients from the start, you'll end up with a flop in your kitchen. A $79 value — yours free!  Don't delay. It is available for a limited time only.
You can connect with Lily of Fortuigence at the following places: