Hi there, dear friends.  I have some exciting news!
Jill Craft of Blessed Beyond a Doubt and I are going to be co-hosting a homeschooling podcast called
Homeschool Live
Here's a picture of Jill (left), Tabitha (right) & I (center) while we were at the BEECH Retreat Blogging Conference.  Tabitha won't be co-hosting with us, but you can bet we'll get her on the show soon!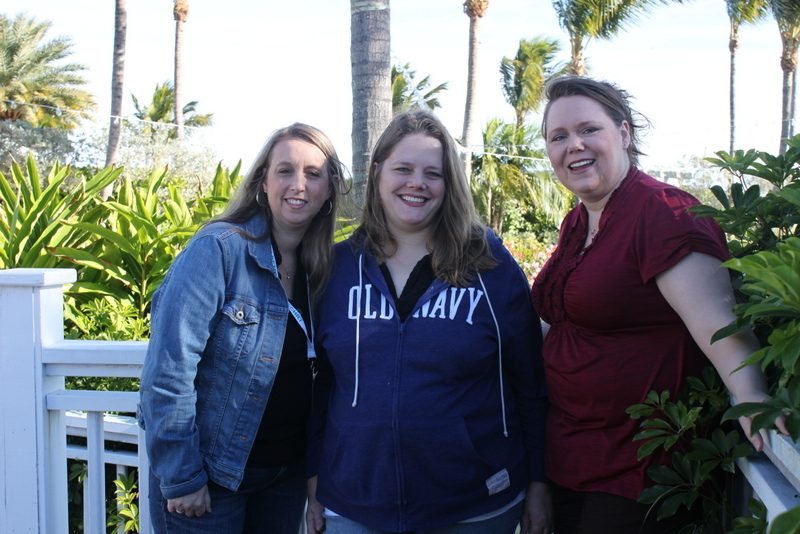 It's taken me a while to get the details of this podcast all put together.  In fact, it's still not quite perfect enough for my liking, but I figured we had to start somewhere.  If I just sit here holding the audio forever, it'll never get published!  In the future, there will be an audio intro that will introduce the show; you'll be able to subscribe to the Podcast through Itunes RSS feed if you like; there hopefully won't be any more technical difficulties; AND I'm sure I will get more confident about speaking to a crowd of people.
Remember last week, when I issued a challenge to stop procrastinating on being more joyful with our families?   Did you take me up on this?   If so, how'd you do?  My week was interesting.  I started a new diet that felt like I was being totally deprived….and I was miserable.  I managed to be more intentional about it anyway, despite how I was feeling.  I'd say I had some failures and some successes in the joyful department, but I'm very glad that I tried to focus on it more this past week.  In fact, I'm going to continue to focus on it.  That's why I am super excited to share our speaker, Rachael Carman's message with you today.  
Rachael will be sharing with us a message that is called, "Where is the Joy?".  At the end of her talk, I begin asking her a few questions.  In the middle of one of her answers, I lost audio and couldn't hear her any longer.  So, you will hear me sigh really loudly and I'll say, "Hello" in the middle of her sentence, but don't worry, the silly thing kept on recording.   It did baffle me a bit, so I didn't get as deep into the Q&A's as I had originally planned.  I was going to try to edit it out, but I felt like it was at a place that really shouldn't be cut, so I left it and figured you all would deal with the imperfections.  After all, I'm a homeschool mom, dealing with real life here.  [LOL, see, I knew you'd understand!  :)] 
In the future, we are going to be featuring several more speakers from Apologia Educational Ministries' speaking team along with lots of your favorite homeschool bloggers and fellow homeschool moms.  If you have any special requests of speakers you'd like to hear or suggestions of ways we can improve the podcast, feel free to leave me a comment or email me at [email protected] and I'll be happy to consider them!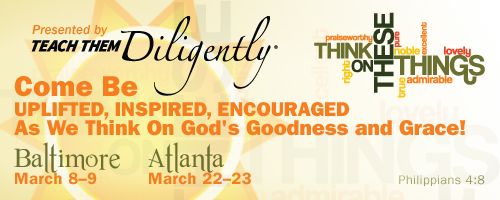 At the end of the recording, you will hear Rachael tell about the Real Refreshment Retreats.  In fact, there's one this weekend in Baltimore and one in Atlanta towards the end of the month.  If you all are interested in attending one of these retreats, they're offering a special discount to my readers!  You will get $35 off of the registration price and it's not too late to com!
Go here to register.     Choose "previous attendee rate" – then type Sidetracked Sarah in the special needs field to receive $35 off.
It's Podcast Time!
Yes, this is officially called a Sneak Preview, because technically it's not complete.  I will be adding some finishing touches to it and getting it on Itunes soon!  I pray that you are blessed by what you hear from Rachael today!
Homeschool Live Episode 1, Rachael Carman
(click to listen or right click to download)
 If you're coming looking for a clue for the Homeschool Blogger "Guess Who" Contest, I'm sending you to one more link and you'll likely find the answer you're looking for.  Click on:  How to Begin Homeschooling with Little or No Money