"Disclosure: I am part of the PTPA Brand Ambassador Program with Gerber Childrenswear and I received compensation as part of my affiliation with this group. The opinions on this blog are my own."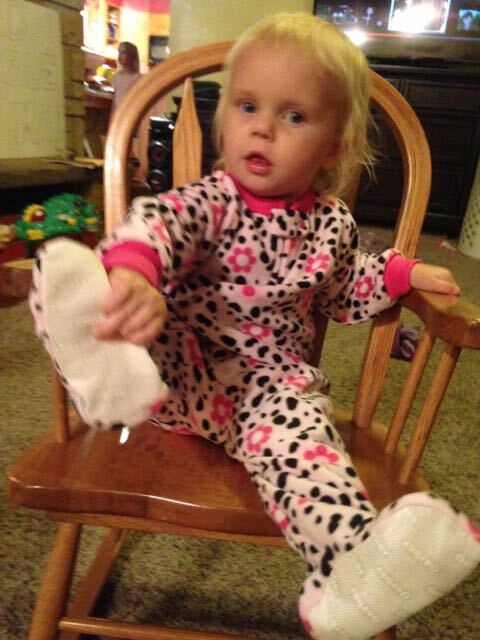 My baby girl is already 1.5 years old!  When it comes to bed time, I have the hardest time keeping her covered up so that she doesn't wake up cold in the middle of the night.  If she feels a blanket or sheet covering her up, she will kick and kick and kick until she gets it off of her.  In the summer, it was not such a big deal, because it was typically warm enough in the room where she doesn't  necessarily need covers.  But, in the Fall and Winter, she'll wake up as cold as an ice cube, if I don't figure out a way to keep her covered.  I think I found the best answer for her!  Blanket Sleepers!
I was recently given the opportunity to try out the new 2015 versions of the Gerber Blanket Sleepers. We're already starting to get some cold fronts here in Kansas, so our nights are getting quite a bit chillier than they were just a month ago.  The last temperature drop, I put one of the sleepers on Quinnly to see how she liked it and if it would bother her having her whole body covered in cloth.  She LOVED it!  She went prancing around the house like she was something special.  She was even trying to do somersaults!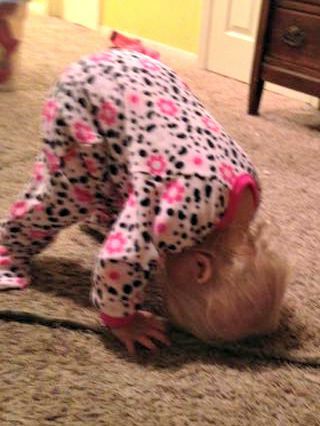 Benefits of the 2015 Gerber Blanket Sleeper:
The sleeper is made out of extra soft fleece fabric.  In fact, it's even softer than last year's version!  I was given a sample of the 2014 Gerber blanket sleeper and I was surprised to feel the difference in softness.  Last year's was plenty soft, but somehow they figured out a way to make it even softer!  When Quinnly had hers on, everyone in my family wanted to hold her and cuddle her because she seemed like a soft little teddy bear.  They were all talking about how cuddly she was in her new blanket sleeper.  If they feel that way, I bet she feels pretty good when she's sleeping, too!  In fact, any time I put her in her soft blanket sleeper, she seems to wake less in the middle of the night!
The micro-fleece fabric is naturally flame resistant.
Inexpensive.  Amazon has them priced at only $12.99-$14.99 per 2 pack of sleepers.
Adorable fabric prints to choose from.
Gerber blanket sleepers have been around for a long time!  If you haven't tried them out in a while, let me encourage you to give them a try again.  They won't disappoint you.  Not only will they keep your child or grand child warm at night, if they happen to throw their covers like my little Quinnly, but, they also turn your child into a little cuddly teddy bear.  What's not to like about that?
Would you like a chance to win a new Gerber Blanket Sleeper?  Enter into the giveaway below:
Gerber Blanket Sleeper Giveaway