Hey friends!  I hope you had an amazing weekend.  My weekend has been great.  I got to take the whole weekend off.  Yay!  You may have seen on my Facebook page, where my husband and I even ran in The Color Run (my first ever 5k race).  Here's a picture of us (my husband, his brother, his wife and I) after we were done.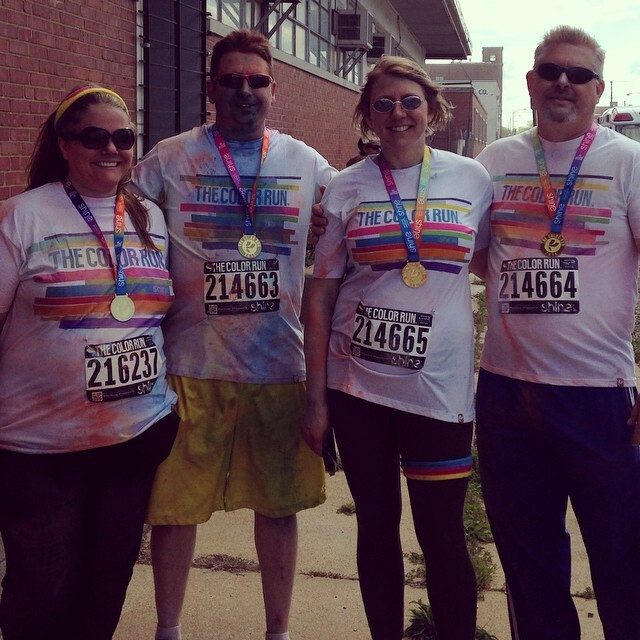 As you can see, I was not the one who got too colorful.  I kept rubbing orange off of my face, and I thought it was my makeup until I saw the orange in my hairbrush later.  It wasn't overly noticeable though….
My husband on the other hand…. he got shot with blue, right up the nose….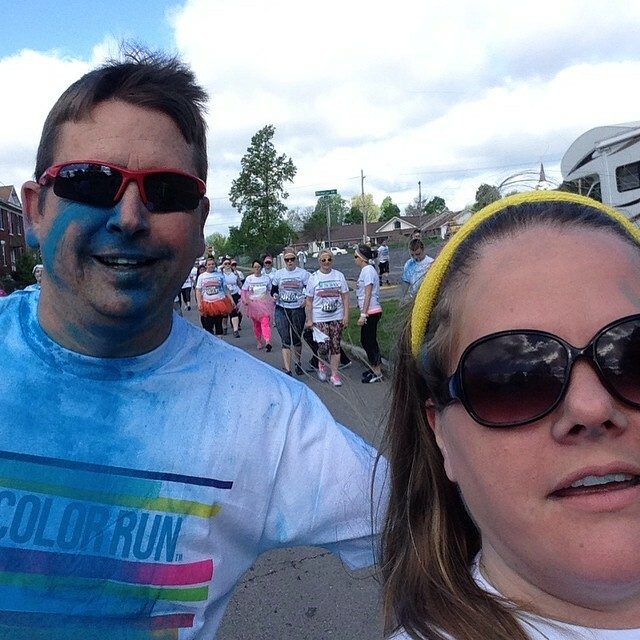 Being a busy mom, who always seems to be "working", I was excited for the chance to get away this weekend.  After all, being mom, teacher, house cleaner, cook and chid trainer is tiring!
Speaking of being a busy mom….I wanted to remind you about the Ultimate Homemaking Bundle.  Today is the last day that you can buy it (and if you buy it, you'll get ALL 10 of my Freezer to Slow Cooker menus for free, including the $250 Walmart menu!).  If you're a work away from home mom, don't let the word "homemaking" turn you away.  This bundle is made for busy moms.  Not just moms who stay home, but moms who want to make the best home possible for their families.  (What mom doesn't want that?)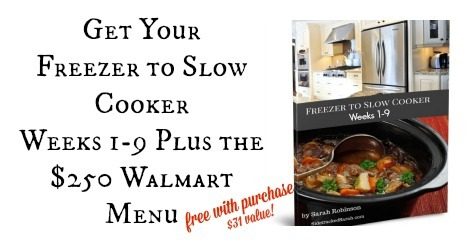 Let me tell you real fast, what I think are the most valuable aspects of this bundle…the perks are pretty good, let me tell you!
1.  Have you ever wanted to take a craft making course online teaching you something that you don't know how to do?  Maybe I'm weird, but I have…and I'm usually too cheap to buy one.  Not because I don't want to learn, but because I am not always sure that it will be worth it.  When you purchase this bundle, you'll get one free online class from Craftsy.  You could pick one of their 24 courses.  This would include anything from cake decorating, photography, sewing, paper crafts, etc.  This alone could be a $60 value (depending on the course you choose).  Personally, I think that I'll choose the photography course, as I'm trying to grow in my skills as a photographer!
2.  Do you like scarves for dressing up your outfits?  You can actually get a free spring scarf from Deborah and Co.  You only have to pay the $4 shipping charge to get it to you.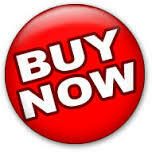 3.  Free $15 to Hope Ink, plus 2 free 8×10 Art Prints.  (Shipping does apply on this deal)  
4.  Free 65 Points from Tyndale that you can use for a free book (appoximately a $15 value).
5.  Free Kids Discovery Box from Green Kid Crafts, ($19.95 value and you pay $4 shipping).  This is a craft kit subscription program.  They send a kit each month (if you were to keep the subscription), but you have the chance to try it for free!   Talk about happy kids!
6.  Declutter Buddies Course is included!  ($16 value)  – Have you ever said, "Today we're going to clean the house and this time it's going to stay that way!" but it never does? Have you ever thought it would be so much easier to declutter if only you had a friend to help you?  In this eCourse, Alina Joy Dubois – author of Easy Peasy Chores – will be your very own decluttering buddy! Join Alina Joy and together with her work step-by-step, de-junking, purging and reclaiming your home!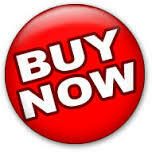 7.  A Parent's Guide to Natural Remedies course is included! ($99 value!)  Have you ever wished you knew how to treat your child's ailments at home?  A Parent's Guide to Natural Remedies will give you the confidence you desire as a parent to learn how to use natural remedies to treat your child's common ailments at home. You will learn how to use methods like homeopathy, cell salts, essential oils, probiotics, and more to treat things like fever, sore throat, ear infections, tummy bug, coughs, digestive issues, sleep issues, and first aid.
8.  Meal Planning Galore – Not only do you get 10 of my Freezer to Slow Cooker weekly menus (this is a gift, just for Sidetracked Sarah readers!), but there's also many other great menu planning options in the bundle!  You've got Costco Slow Cooker Freezer Meals, Gluten Free Aldi Meal Plan, Simply Scheduled: On the Go, Backwards Meal Planning, No Cook Freezer Meals, Easy Oven Free Dinners and even printable menu planning forms!  Really…your meals will be covered with this bundle!
9.  In addition to all of the other resources listed above, you've got ebooks to help you with homeschooling, organizing your home, training your children and even to help you to have the best marriage you could ever have!
Now that's a lot of benefit for one low price of $29.99.  In fact, they say that everything included in the bundle is worth over $984, not including the added $30 that my menu plans have added.
If you already own my ebooks, you can purchase this set and give mine away to a busy family that you know.  In fact, as long as you don't keep the copy on your computer, it is completely legal to give away anything in the bundle that you don't want.  So…you and a friend could potentially split the price of this bundle!  Click the Buy Now button below to learn more about exactly what is in the bundle.  It is totally worth it!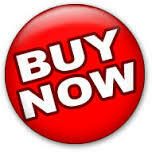 The catch is, you have to hurry, hurry, hurry, because your sale ends tonight at 11:59 P.M. EST.  Once that time has past, you will not be able to get it any more!