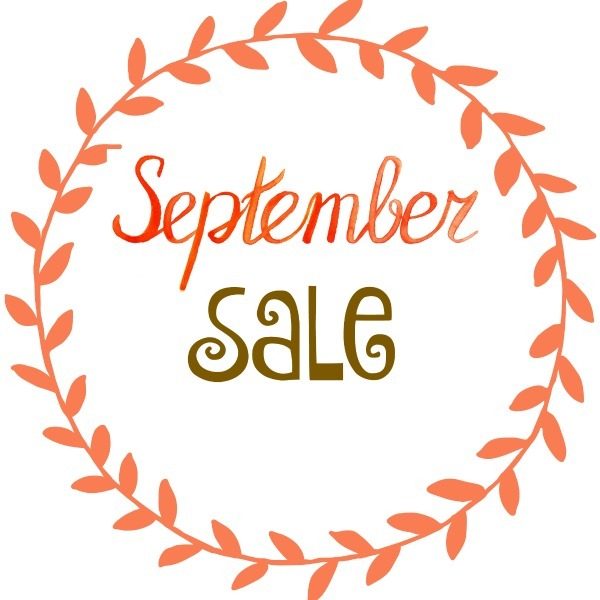 Today, I have a couple of exciting announcements!
First I'll tell you about the amazing September sale, then I'll give you the link to the free ebook!
Since we have just recently reached our two year anniversary of having a Freezer to Slow Cooker Subscription meal plan, I thought it was a great time to have a sale! I had planned to do it over Labor Day weekend, but life got in the way, so we decided to just have an amazing September Sale! After all, It's the beginning of the school year and the time of year that I ALWAYS have a sale!
If you've been considering joining the Freezer to Slow Cooker Subscription plan, this is a great time to do it, as we've got some great bonuses, since it's our Two Year Anniversary! PLUS, I just recently added Instant Pot Instructions to all of the recipes of the regular menu.  I'm hoping to add Instant Pot Instructions to the Low Carb Meal Plan in October, so if you're hoping to get in on that, this is the best time to buy!
If you join the ANNUAL Freezer to Slow Cooker Subscription Meal Plan, you'll get:
1. Freezer to Slow Cooker Chicken Bulk Cooking Meal Plan ebook ($9.99 value)! This is perfect for those times when you find chicken breast on sale or if you just want to stock your freezer with delicious meals that are really quick to put together!
2. $250 Walmart One Month Meal Plan ebook ($5.99 value). This is perfect for those months that you know will be busy, but you don't want to spend a lot. You can run to Walmart and get all of your ingredients for 24 meals in a month! You prep them all at once in a few hours and don't have to think about cooking dinner again for the rest of the month (assuming you are eat leftovers or sandwiches one night a week).
3. Slow Cooker Menu for Weight Loss ($9.99 value)- This is a one month menu that helps you to lose weight, by using your slow cooker. It helps you to plan ahead and gives you low carb, no sugar meals to help you reach your goals! It even comes with a shopping list!
4. Slow Cooker Sandwiches & Wraps ebook ($5.99 value) – This is a great ebook full of 30 sandwiches and wraps you can make in your slow cooker. Perfect for picnics, company, after church and holidays!
5. Thanksgiving Recipes for Your Slow Cooker ($5.99 value) – In this ebook, I give you several traditional Thanksgiving recipes that you can make in your slow cooker! You know how it goes, your oven is always filled to overflowing and you need something you can keep warm in the slow cooker. Give your family members a recipe out out of this book and let them all bring something to your annual dinner!
6. PLUS – $40 off of your annual subscription!
That is a total of $77.95 in bonuses when you sign up for the annual plan! To get these bonuses, USE CODE: September18. Your extra ebooks will be emailed to you within 2-3 business days after your purchase. (If you don't get them in that time frame, email me and let me know).
OR, get $2 off of your monthly subscription by using code 09MONTHLY. Please note that the free ebooks do not come with the monthly subscription.
To learn more about the meal plan, click here for regular and here for Low Carb. Use coupon code September18 to get the $40 off of annual. The sale price is only available about a week, through Sunday, September 16th.
In addition to the sale, I thought I'd also let you know that I'm giving away a free one week menu this week! This is an exact menu like the one that you'll get weekly, should you subscribe to my meal plan.
Go here to download your Free Freezer to Slow Cooker Meal Plan with Instant Pot Instructions! or if you'd like to try the low carb plan, you can try this one.
It's Friday night, it's a great time to try out the meal plan, don't you think?! You've already got your grocery list right there handy! If you do try it, email me and let me know how long it took you and how you like having all your meals done for the week in one day! It's heaven I tell you! Talk to you soon!
Love,
Sarah
P.S. The sale prices and bonuses are only available for a week, so be sure to grab it now, before you forget! Go here to learn more. Use code September18 for annual subscriptions.