This is a sponsored post in conjunction with  Mom It Forward Influencer Network and The Council for Responsible Nutrition.  All opinions expressed within this post are 100% my own.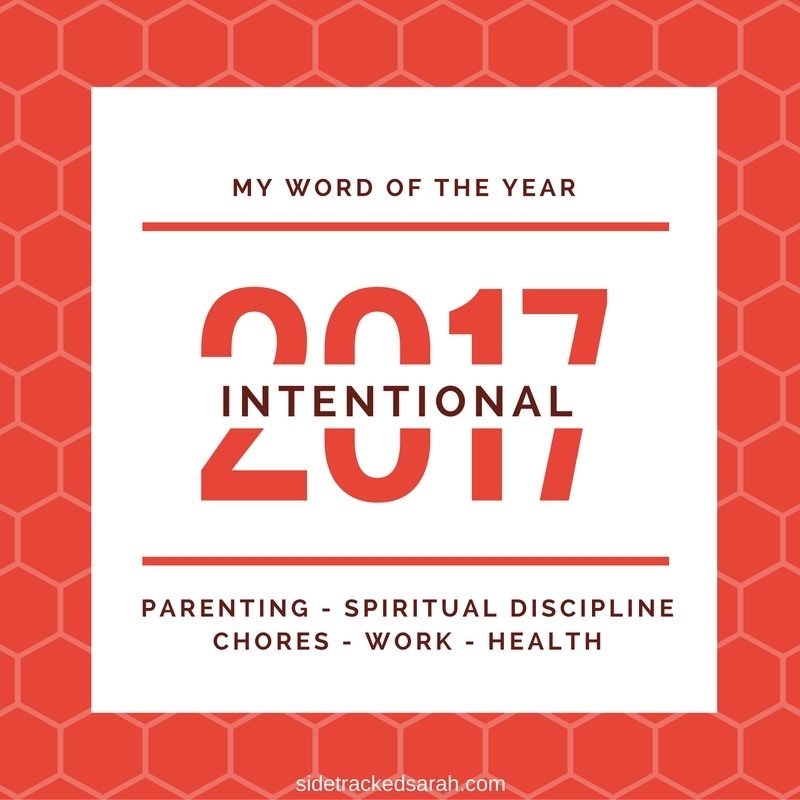 Have you been seeing word of the year posts all over Facebook?  On one hand, I love them.  On the other hand, it seems like there's a lot of pressure behind them!
What if I don't succeed?
What if I forget?
What if I make excuses for myself?
What if I continue in this routine I tend to put myself in?
Why bother coming up with a Word of the Year if you're not going to do your best to work on that word for the year?
Yep, that's exactly where I've been every year.  I've never wanted to do it, but, this year, at the beginning of 2017, I'm feeling an unusual pull to grab a word for myself.  One that I've been needing to focus on for quite some time.  One word that I can think of throughout the year to help me regain my perspective when I get a little lost.
My word is:  INTENTIONAL
I want to be more intentional in life.  It is so easy to get lost in the computer, on my phone, with my friends, or even in the dishes, being silly, with my  husband, in a hobby, etc.  You get the idea.  It's easy to get lost and lose focus on the goals you have for you and your family.
What do I want to be intentional about?
Parenting:  My kids need more interaction.  They need my brain to be fully engaged.  I've been guilty of overwhelm and tuning them out when I definitely shouldn't be.  My goal is to spend more time with them, engaging in conversation, more consistent discipline and spending time together enjoying each other's company.
Spiritual Discipline:  I keep allowing myself to put my spiritual disciplines of prayer and Bible study on the back burner.  I tend to pray throughout the day for whatever comes to mind, but I'm not disciplined in it.  My goal is to do both on a daily basis.  Be intentional in my spiritual growth.
Work:  As a work from home mom, it is so super easy to be attached to my work 24/7.  It's also very easy to be trying to work, but not really getting anything done, due to distractions.  My goal as a work from home mom is to be intentional in my work hours.  To pick work hours and have a list of specific things I need to accomplish during those work hours and reduce distractions by planning things for the kids to be doing during that time.  It's an interesting balance, but a much needed one that can definitely be done.
Chores:  Being a large family, it is easy for our house to fall apart in about 2 hours of being care-free.  I want to be intentional about setting up a weekly cleaning schedule and a daily pick-up schedule so that the house is never too out of control.  I'd also like to be intentional about getting rid of things we no longer need by choosing a set amount of minutes each week to declutter.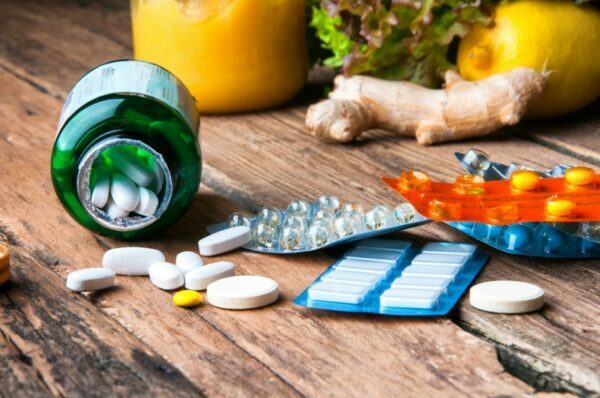 Health:  It seems like every year, I jump on the "I'm going to lose weight" bandwagon.  To be honest, I hope to lose weight again this year, but I'm going to focus more on getting my whole self healthy rather than worrying about pounds on a scale.  My hair has been falling out ever since my gallbladder surgery and I know that part of it is due to a lack of good nutrition.
Since there's no such thing as the perfect diet, I plan to take my daily vitamins and dietary supplements to fill any nutritional voids that I may have.  I also plan to exercise more, and begin training myself to eat healthier, including eating more vegetables and less sugar, because vitamins and supplements definitely are not a replacement for good, healthy eating!
Did you know that people who take dietary supplements are more likely to engage in other healthy habits like daily exercise and eating a more balanced diet?  I've never really thought about it, but I can see how that would be the case.  On the days where I've been intentional about taking my supplements, I am a lot more aware of other things I put in my body.  My mind thinks, why bother taking the supplement if you're not going to even try to be healthy.  It's weird how the brain works, isn't it?
How to Stay on Track:  I plan to do a self evaluation every month to see how I'm doing and to set monthly goals to help me accomplish my plan of being more intentional.  I can't wait to see how I do.
What do you think?  Have you decided on a word of the year yet?  Tell me about yours in the comments below!
To learn more about my sponsor, The Council for Responsible Nutrition, please visit them on the web by visiting one of the following links:
Related posts: