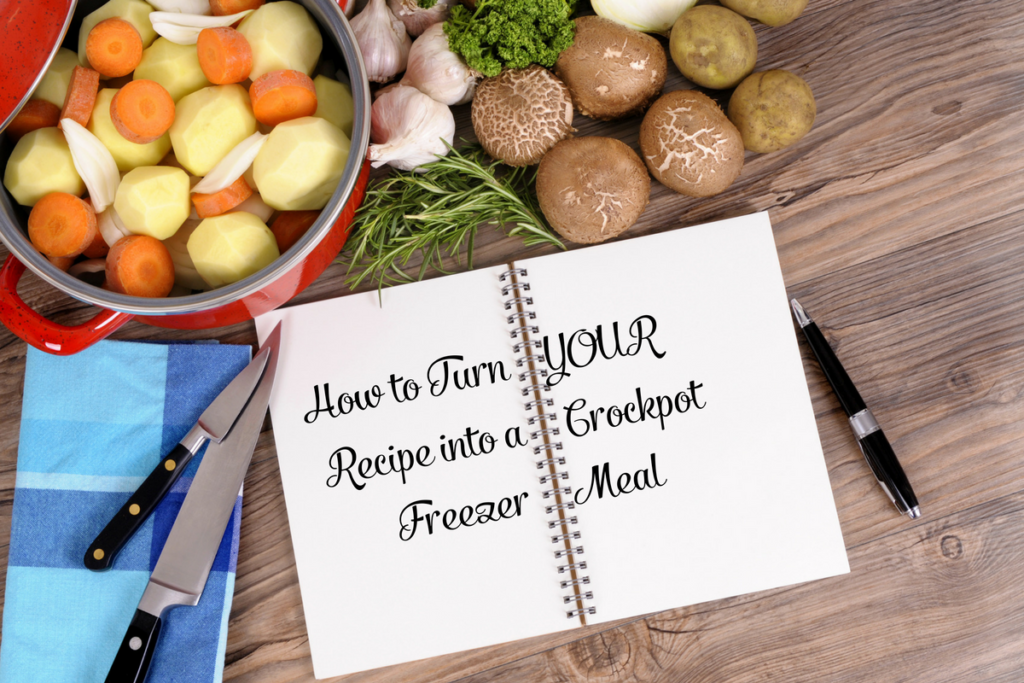 Years ago, when I was a new wife and mother, I figured out just how easy it was to make spaghetti.  This was the one meal I knew how to make that didn't take hours in the kitchen.  Boil noodles, brown meat, drain fat off of meat and pour sauce.  I liked that kind of easiness!  Well….I liked it, buy my husband didn't.  He was patient for a long time, but one day, when I joyfully announced that we were going to eat spaghetti once again, he groaned.  He actually had the nerve to tell me how tired he was of eating spaghetti.
I wasn't sure how to respond.  Frankly, I was a little offended.  I mean, hey, at least he gets a home-cooked meal, right?  Well, after a little while of feeling defensive and sorry for myself, I realized just how often I do cook spaghetti and he really does have good reason to be tired of it.  So…I set out to find a new thing to cook.  Something that would make my man excited to have dinner again.
I was browsing Pinterest, when I ran across a lady who was making Crockpot Freezer Meals.  I looked over her recipes and decided that my family probably wouldn't eat most of them.  So, I decided to take matters into my own hands and figure out what recipes my family WILL eat.  It turns out, there's a whole lot of foods you can prepare for the slow cooker and my family likes almost all of them!
For me, it was about saving time.  I know how much you love saving time in the kitchen, too!  We just don't have the time to slave over the stove every single night.  I mean, come on!  We have to take the kids to practice and music lessons among other places, plus we've been working all day long.  Some nights, we are lucky to eat at home at all!  That is, until we prepared a whole week of Crockpot Freezer Meals and realized just how much time it saves us!
I've been sharing new slow cooker recipes that convert to freezer meals, for a long time, but I'm sure you may have noticed that I don't have YOUR family's favorite recipe listed in my ever-growing arsenal.  Or maybe, I do have your favorite, but I don't have that other one that your husband wants you to cook all the time.
Well, I just wanted to tell you that it is entirely possible to convert YOUR recipes to Freezer to Slow Cooker recipes.  In fact, it's totally easy.  Since I don't have time to personally convert all 30,000 of my email subscribers' recipes, I thought it was a great time to teach you how to do it yourself!
How to Convert Your Recipe to a Crockpot Freezer Meal
 Write/or type out the recipe on a recipe card.  (get the free one at the end of the post).
Take another piece of paper and decide which steps you can do in advance.  This could be:

Chopping vegetables;
Browning ground beef;
Cooking bacon,
Mixing sauces and marinades together, etc.

Look at the recipe and decide which items can be placed in the freezer bag to be frozen together. We'll talk about what needs to be left out of the freezer bag in a little bit.
Take note of any extra steps that you'll need to take, when you are ready to actually cook the recipe.
Be sure to write the instructions on your recipe or on your freezer safe bag so you don't forget what to do.
What Should I Leave Out of the Freezer Bag?
There may be several things, depending on the recipe that you won't want to freeze in the freezer bag.  Typically, this would be any ingredient that you may add to the recipe toward the end of the cooking time.  This could include:
Dry Pasta
Dry Rice
Milk or Heavy Cream
Fresh Spinach
Peppers (if you want them with a little more crunch, you'll add them in the last 1-2 hours)
Of course, you'll also want to leave out any toppings or items to serve the main dish on.  This could include:
Bread
Tortillas
Chips
Taco Shells
Lettuce
Cheese
Sour Cream
Salsa
Guacamole
I've also been known to not add canned goods to a recipe, just because there may not be room in the bag.  In this case, I always make sure to write the instructions of what to add to the pot, somewhere on the bag, or with the recipe that you'll be following.
What if I Want to Convert Several of My Favorite Recipes at Once?  Can You Help Me With the Assembly Instructions?
Yes!  Usually what I do, is figure out which meats need to be precooked.  I usually only precook ground beef, ground sausage or bacon.  Then, I figure out the vegetables that need to be chopped or sliced up.  After that, I combine the assembly instructions of all of the recipes I've selected.
So, let's say, one recipe calls for one onion chopped, the 2nd one calls for 1/2 an onion chopped and the 3rd calls for another 1/2 onion.  In my assembly instructions, I just combine all of those things, so then I say to chop 2 onions.  Simple, right?!  I always start by browning my meats first, so that while I'm waiting for them to cook, I can be busy chopping vegetables.
Can I Use Recipes Meant to be Cooked on the Stove or in the Oven?
Yes, definitely.  Typically, I end up converting many different skillet style meals to the slow cooker.  The main reason I do this, is so that I can put it in, first thing in the morning and not think about it for a lot of the day.  I just don't want to be slaving over the stove right at the time that everyone starts going in a million different directions.
One of my kids' favorite recipes that I converted from an oven meal, is Tater Tot Casserole.  All of my steps were pretty much the same, I just didn't put the meal in a 9×13 pan.  Instead, I bagged everything together, except, of course, the tater tots and froze them until we were ready to cook.  Then, on cooking day, I just put the tater tots in the bottom of the slow cooker and poured the premixed bag on top.  It really is that simple.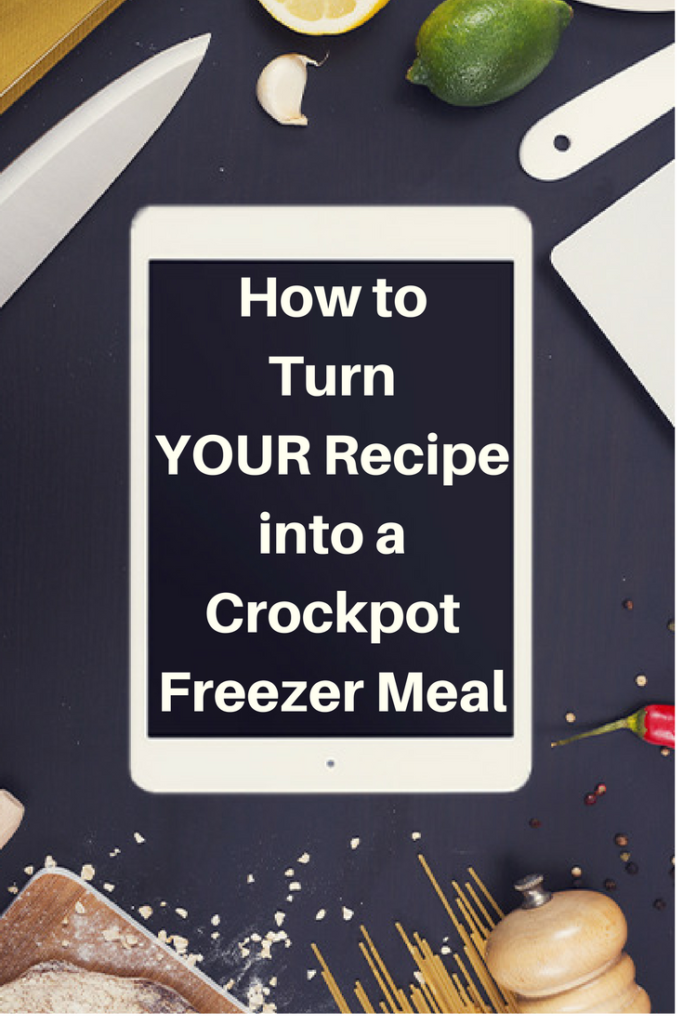 Which Types of Recipes Don't Slow Cook Well?
There's a few recipes, that you just don't want to convert to slow cooker recipes.  These include:
Fish (unless it's a canned fish like tuna or salmon) – Fish cooks too quickly.  It does not need to be slow cooked.
Sometimes pasta – You don't want to cook your pasta noodles in the slow cooker all day, or they could turn to mush.  I'm not saying it's impossible, I just know if your slow cooker cooks a little on the hot side at all, those noodles will get softer and softer throughout the day.  I know many people have said that they just put their dry noodles in with a little extra water, and it works.  Personally, I haven't tried it, but if you were home all day and able to test it out, I say go for it.  In most of my recipes, I won't have you add the pasta until theend and I typically have you precook it.  There are a few exceptions to this.
Rice – You probably don't want this sitting in the slow cooker all day, but it would be OK to add toward the end if you're using white rice.  Heartier rice, like Basmati would be more likely to work for longer cooking times.
What are the Best Types of Recipes to Convert to Slow Cooker Recipes?
I have two different favorite types of recipes to convert to slow cooker recipes.
 Meaty main dishes – If the meat is to be cooked by itself for a long time, it usually works great and converts very nicely to a slow cooker meal.
Casseroles and one pot meals – When the foods have to cook all together anyway, the slow cooker can usually handle it well!
Of course, if all of this sounds overwhelming, or that you just don't want to take the time to plan that much,  you can always use my recipes!  They always have the instructions on them already, so you don't have to take the time to think it through.  Plus, very soon, I'll be launching my brand new Freezer to Slow Cooker subscription plan, where you can pay a low monthly fee to receive a weekly menu, complete with shopping list and assembly instructions, right to your inbox.
Free Printable Recipe Sheet and Printable Grocery List Template
If you'd like to receive a free printable recipe card and printable grocery shopping list, be sure to enter your email address below and we'll send one to you right away.
Now, I'd love to hear your questions.  What do you want to know about converting recipes to crockpot freezer meals?
Related posts: