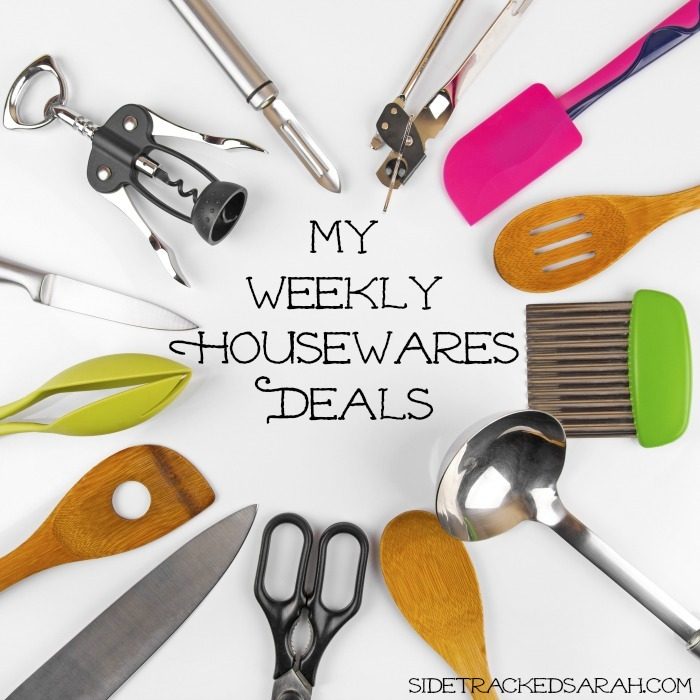 This week, we've got some fun new deals on Amazon to share with you!  You may think that it's too early to buy a heater, but…check out this deal at the top on a new heater.  If you think you'll need one later this year, you'd better snag this one up.
As always, prices on these can change at any time.  If the price has gone up, you've likely missed the deal.  Of course, you can always watch to see if the price goes back down, but no guarantees!
The following links are affiliate links.  

Lasko 5812 Air-Flow Heater with Temperature-Regulation System $12.85

Nickelodeon Teenage Mutant Ninja Turtles Shell Tastic Sheet Set, Full $11.99

Skybar FPSKBW8216 Electric Wine Opener $14.22

Kashi Home Leah Collection Window Sheer / Curtain / Panel 55″x 84″ Lightweight Solid Sheer $6.83

Everlasting Glow LED Ivory Pillar Candles, Remote Control, Set of 3, 3″ x 4, 5, 6″ Height $10.28

Flirty Aprons Girl's Original Midnight Bloom Apron $11.45

Rubbermaid TakeAlongs Assorted Food Storage Container, 40 Piece Set, Racer Red $7.62

Pyrex Prepware 3-Piece Glass Mixing Bowl Set $12.21

Dash Go Rapid Egg Cooker, Black $14.96

Honey-Can-Do BRD-01435 Collapsible Tabletop Ironing Board with Pull out Iron Rest $13.12

Lodge L9OG3 Pre-Seasoned Cast-Iron Round Griddle, 10.5-inch $12.14

Lifver Mini 3-Inch Rectangular Ramekins, Fine Pottery,Colorful ,Set of 4 $12.99

ChefLand 8-Piece Deluxe Stainless Steel Measuring Cup and Measuring Spoon Set $6.81

Rachael Ray 4-Piece Cucina Stoneware Dipping Cup Set, Assorted $10.19

Boston Warehouse Baked Goods Ramekin, Set of 4 $12.90
Related posts: