Hey friends.  Have you been taking advantage of all of these amazing Amazon Prime sales today [Try Amazon Prime 30-Day Free Trial
] ?  I nearly forgot about today being Prime day, but I plan to check out some sales tonight.  In the mean time, here's some great sales that may interest you.  Keep in mind that these prices can change at any time and may not still be accurate by the time that you click on them.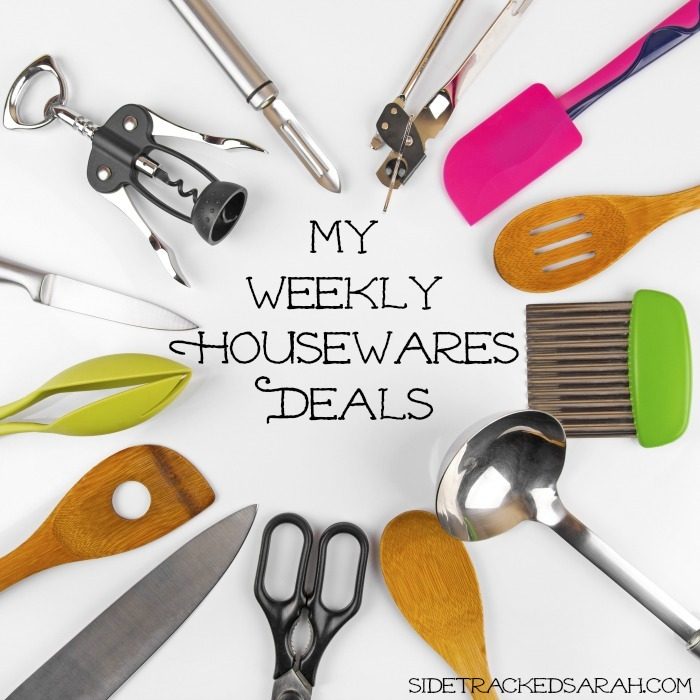 3 Piece Flexi-Pour Measuring Cup Set with Lids ~~ Measures Dry & Wet in Cups/Oz/ML – $14.99 (Reg $24.99)  These are the cups that I use on a daily basis.  We have several sets and even keep a cup in our camper.  We love how you can microwave, put in the dishwasher and cook in the oven with them!  

Keeble Outlets Kitchen Dish Towels, White With Royal Blue Stripes, 27.5 inches by 15 inches, Professional Grade 26-Ounce Tea Towel, Pack of 6 $8.73 (Reg $24.90)

Disney Miles from Tomorrowland Slumber Bag $10.17 (Reg $19.99)

Honey-Can-Do Frog Hanging Mesh Organizer, 12″ Length x 12″ Width x 59″ Height $6.75 (Reg $16.99)

InterDesign Wire Shelving Organizer, Under Shelf Bin – Small Divided, Clear $10 (Reg $18.88)

Frigidaire Aroma Fresh-50, 3-Stage Anti-Allergen Desktop Air Cleaner / Air Purifier FRAP05A6OB $14.94 (Reg $49.99)

Darice Metal Jewelry Display Shelf, Black $12.28 (Reg $24.99)

Winco Push Button Insulated Beverage Server with Swirl Design, 42-Ounce, White $13.58 (Reg $19.42)

Mini Cocotte Porcelain 4.33 inches 10 count box $12.38 (Reg $39.99)

Studio Nova High Gloss Cubes (Set of 3), Black $14.99 (Reg $34.99)

Honey-Can-Do BRD-01435 Collapsible Tabletop Ironing Board with Pull out Iron Rest $14.52 (Reg $19.26)

Anpro Instant Read Digital Cooking Thermometer, Stainless Thermometer for Food, Meat, Grill, BBQ, Milk, Candy and Bath Water, with Long Probe,Auto Shutdown $8.99

Watermelon Slicer Corer & Server, Cutter Tongs for Melons & More, Stainless Steel Knife Peeler by Chuzy Chef $7.99 (Reg $19.99)

Culina Handheld Collapsible Colander 15″ x 7 1/2″ GREEN $9.95

Rubbermaid Lunch Blox – Sandwich Kit $7.92

Good Cook Set Of 3 Non-Stick Cookie Sheet $12.36 (Reg $16.99)
Related posts: