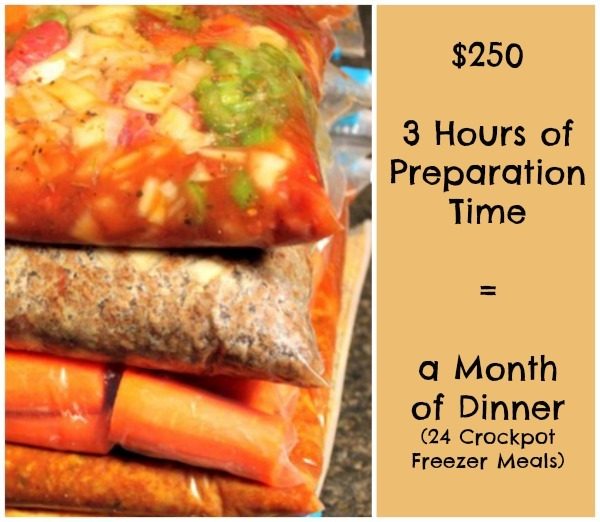 This past week, I had a new article go live on the All You Magazine's blog.  It highlights how I was able to make 24 crockpot freezer meals in 3 hours from Walmart.  On the post, I share the 12 recipes I used to spend only $250 on the 24 crockpot dinners.  Of course, if you have some of these items in your pantry, then you'll be able to spend even less.
To view this post, go here:
How to Make a Month's Worth of Dinners in Just 3 Hours!
Of course, i'm offering the shopping list, recipes and assembly instructions in a printable ebook that is for sale, too…so if you want to just see that, you can go purchase it for $4.99, right here on my site by clicking here.
__________________________
Also, please take note of this deal…..
Free Reading & Language Program for Kids
ESA's online reading & language program is now 100% FREE! Give your kids a boost this year with access to all courses from K to 6! Sight words, phonics, vocabulary builder, reading comprehension, and more! ESA is an excellent supplement for any curriculum whether it's to introduce new skills or for review. Go to http://bit.ly/1r0H1Fb & get started today!
Related posts: