Today I'm at the Midwest Parent Educator's Homeschool Conference in Kansas City, MO, so I've got Diane Hurst from Gentle Shepherd posting a little about a hobby she has.  Please take a moment to make Diane feel welcome!  
My name is Diane Hurst.  Thanks to Sarah, I'm here today, telling you about a favorite hobby I have—hand-sewing with felt.  I'd like to tell you why I like it, and share some pictures of my felt projects.
For starters, what's so great about hand-sewing with felt?
No ravelly edges,
Lots of colors to choose from,
And it's a warm-fuzzy.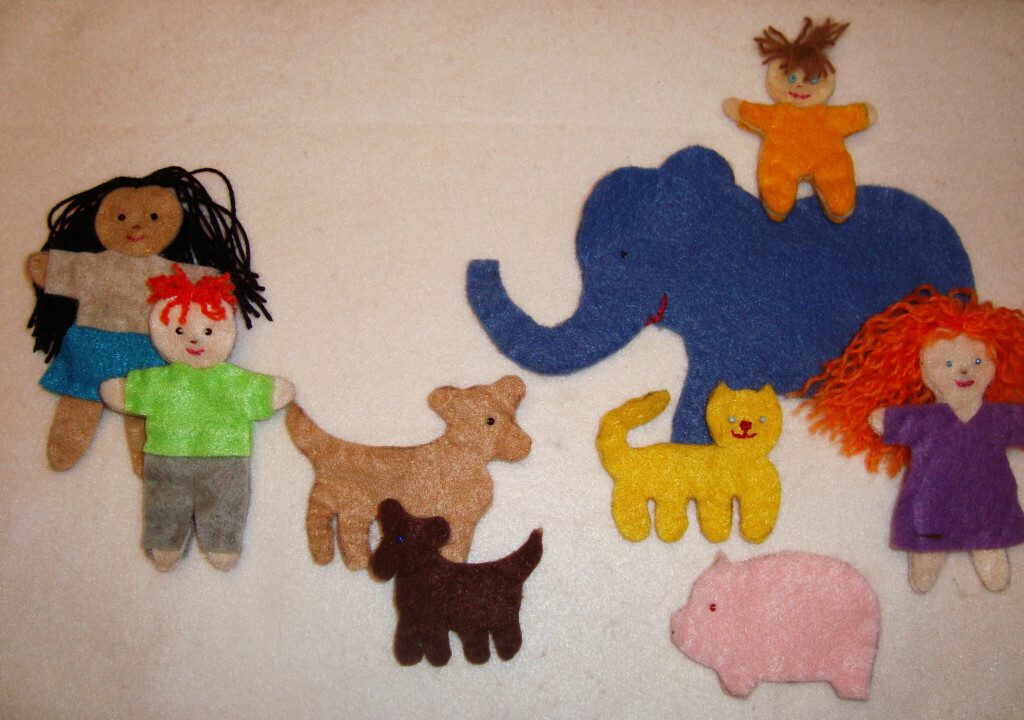 I've been hand-sewing with felt since my kids were small—now my oldest is 30 and youngest is 12.  And I'm still making felt projects!  My 12-yr-old asked me last year to make some knights, and that started a whole medieval set of felt figures.
Most recently, I've been working on designing a large assortment of animals.  And a couple years ago, I made an e-book of felt patterns for sewing a family (people in 5 sizes—grown-up, teen, child, young child, baby).
We've had fun sewing felt people—both me and my kids have created some different felt persons with various styles of clothing and hair.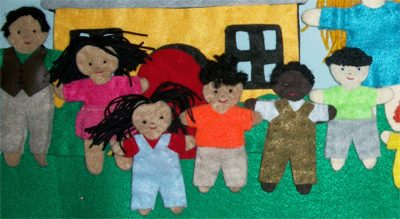 Besides the ease of use and colorful fuzziness, I also like hand-sewing with felt because it is a great way to use small bits of time here and there when you are waiting for something (start of a play, doctor's appt) or sitting and listening (riding in the car, meetings when you're not taking notes, visiting at family get-togethers or with friends).

The felt toys I make have 2 layers (or more) sewn together, and I make tiny stitches on the outside, with slanty larger jumps of thread on the inside—so the visible stitches will blend in and don't have to be exactly next to each other.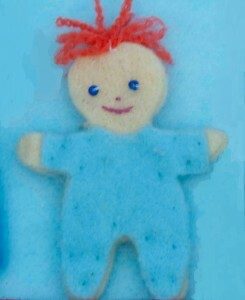 Some might say this work is tiresome, but since I am making small things, it really doesn't take that long.  Once I get in the rhythm of the stitching, I can do it almost without thinking about it (kind of like knitting), and it can be relaxing to have something I'm doing with my hands.
I hope you've enjoyed this information about hand-sewing with felt.  Would you like to try it?
Related posts: